Matt Heflin drinks tea from a bright red, bulbous teapot. He doesn't sit at his desk; he stands. Occasionally he perches on a tall metallic stool. His office lights are off but a tiny bit of sunlight peeks through his window.
He's in his creative zone.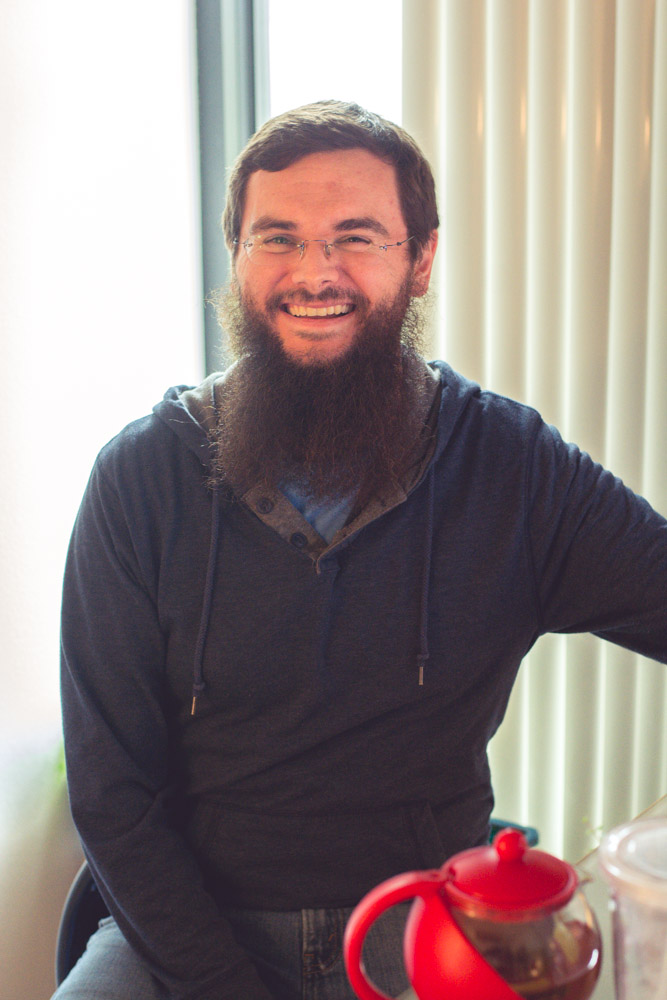 As a Graphic Designer for Leggett & Platt's Creative Services, Matt partners with a team of artists and designers who form our internal advertising agency.
Hired in April 2014, Matt is still relatively new in his role, but his creative nature goes back many years. His longtime devotion to music, passion for ceramics, and love for painting led him to study Fine Art at Pittsburg State University, where he earned a degree in Commercial Graphics and Graphic Design. In college, he also received national recognition, winning the Student Gold Award from the American Advertising Association.
What does a typical workday look like for you?
In a word: projects. I design pieces of art for customers who are trying to build their brand, promote an event, or sell a product. I usually have about seven projects going at once, all of which vary in urgency. I constantly coordinate with the clients – asking them for more direction on the materials, trying to get artwork narrowed down, or seeking approval on finished items.