In November, several L&P employees from our Home Furniture, Flooring, and Hanes businesses came together to volunteer at Safe Harbor's ReSource Warehouse in Hickory, North Carolina.
Safe Harbor is a nonprofit organization that provides programs and services to help meet the needs of women and their children. ReSource Warehouse — Safe Harbor's thrift store — provides job experience to Safe Harbor program participants. All proceeds from the thrift store support Safe Harbor's services, such as providing temporary or long-term housing and a one-year sobriety program.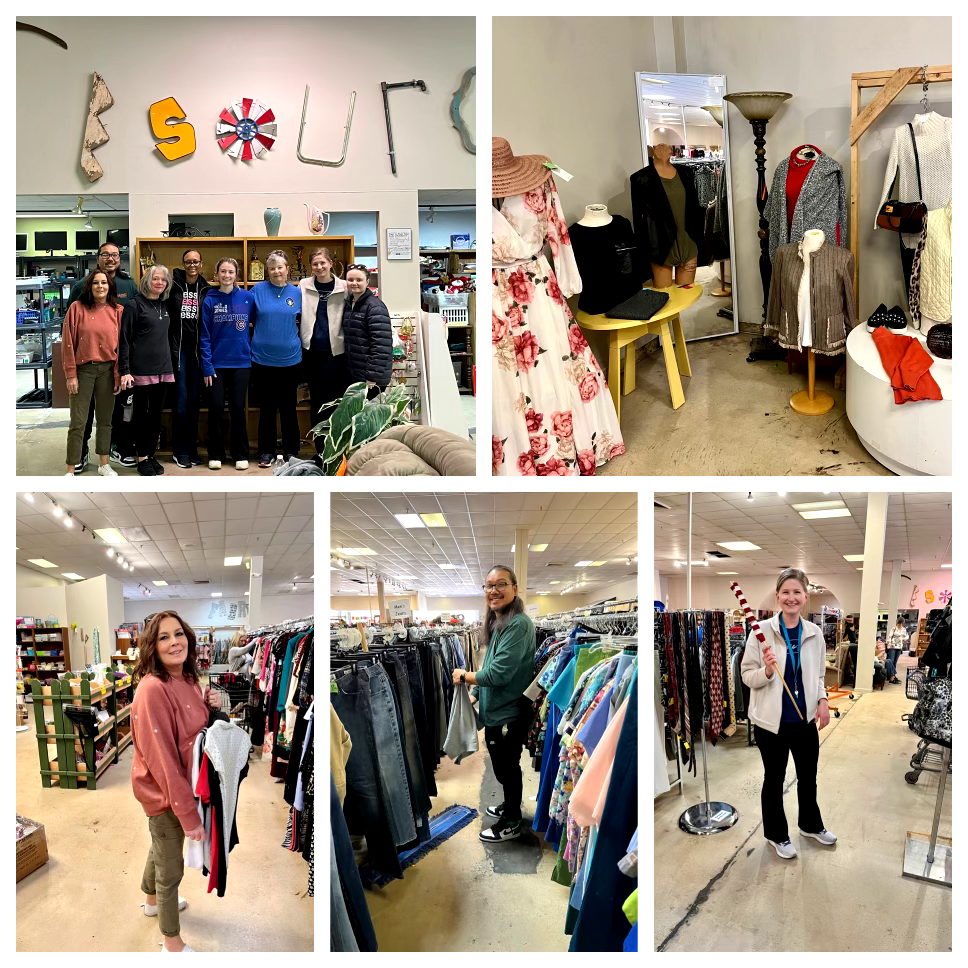 Our group of volunteers put our four L&P values — Put People First, Do the Right Thing, Do Great Work Together, and Take Ownership and Raise the Bar — into action when they met to make a positive impact on others' lives. "We took pride in what we were doing for our community," shared Samantha Howell, Vice President of Human Resources. "We swept, organized, cleaned, were creative, assisted shoppers, and encouraged workers. We embraced responsibility and made a difference."
Our volunteers contributed more than 32 hours of work and also collected and made donations to Safe Harbor. While volunteering in the ReSource Warehouse, they styled mannequins and helped shoppers find items. They also offered encouraging words to adolescents doing community service and were inspired by the testimony of a Safe Harbor resident who will be sober at Thanksgiving with her children for the first time.
"We got to know each other a little better, help those in need, and proudly represent L&P," continued Samantha. "We had a great time giving back to our community and look forward to our next volunteering adventure!"
We are grateful to our volunteers for lifting up their communities and living our L&P values!