Since the Life@Leggett blog is approaching its one-year anniversary, this week's posts will spotlight our favorite content from the past year. Up today: the DNA of a Leggett employee. (*ICYMI is internet slang for "in case you missed it.")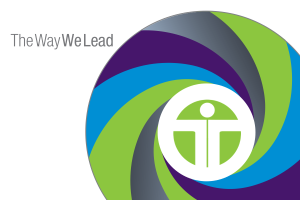 Families display certain common traits and behaviors, generation after generation, that have nothing to do with genetics. These non-genetic markers are passed down through shared perceptions, beliefs, and actions, as surely as hazel eyes and curly hair. The same is true for companies.
At Leggett & Platt, we recently set out to revise the competencies in our annual performance review, and accidentally found ourselves deconstructing our corporate DNA. We started the project with 15 competencies – things like strategic thinking, decision making, interpersonal skills, and communication. Instead of simply trying to whack a few that seemed less important, we started with a clean sheet of paper and our company history book. Looking back over 130 years, our leaders displayed certain common qualities, no matter what the business challenge of the era. When we distilled this "Leggett DNA," we found eight key qualities that drive our collective success. Eureka! These characteristics, expressed as actions, reflect our culture and the way we lead.
A member of the Leggett team: Continue reading →