As we head into 2023, we want to share some of our favorite posts to recap 2022!
To read the original posts, click the pictures below.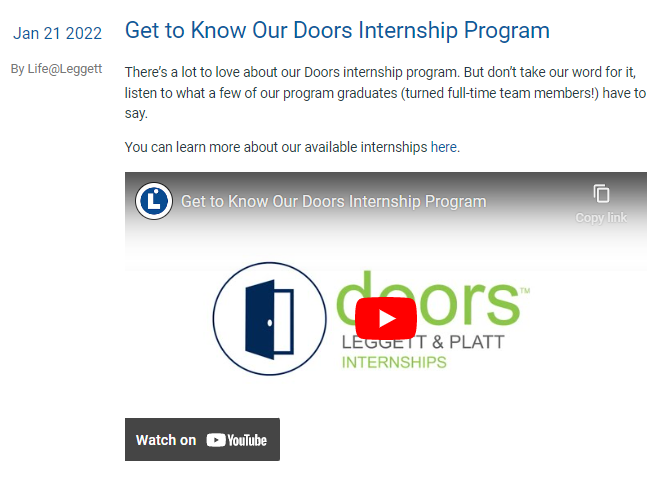 Our Doors program provides interns with opportunities to build experience and connections while having fun! Listen to what a few of our former interns have to say.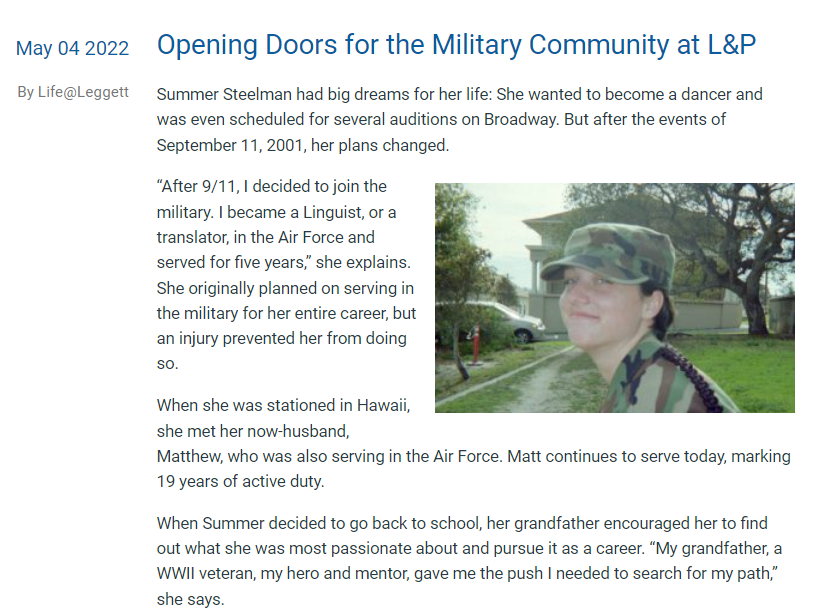 Summer Steelman is a Talent Advisor at L&P and uses her incredible background to help people find careers that fit. Read about her journey here.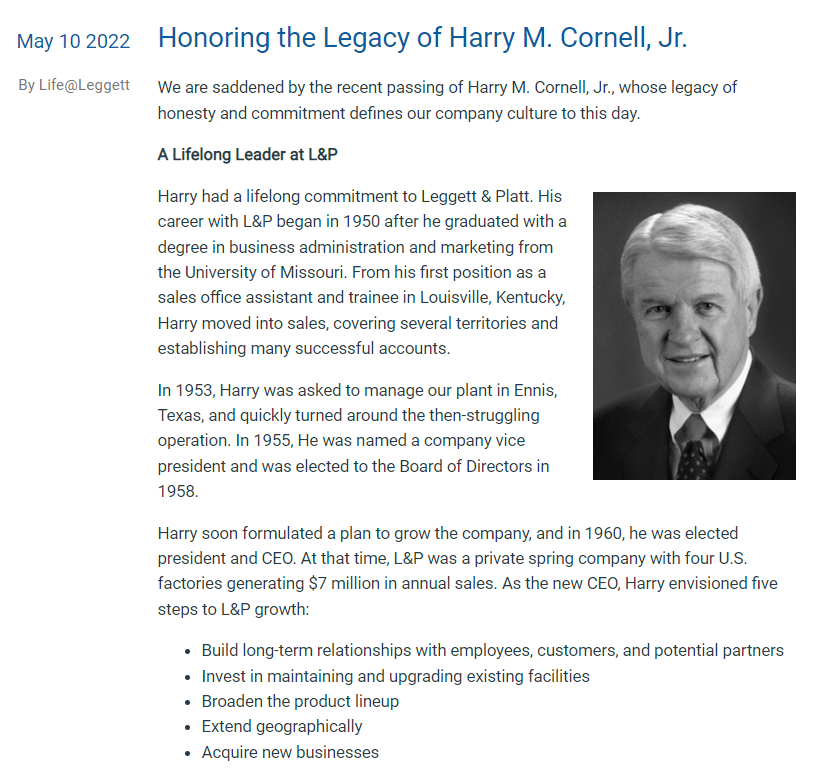 Harry served our company and communities in so many ways and set the standard for our people-first culture. Click here to read about Harry's legacy.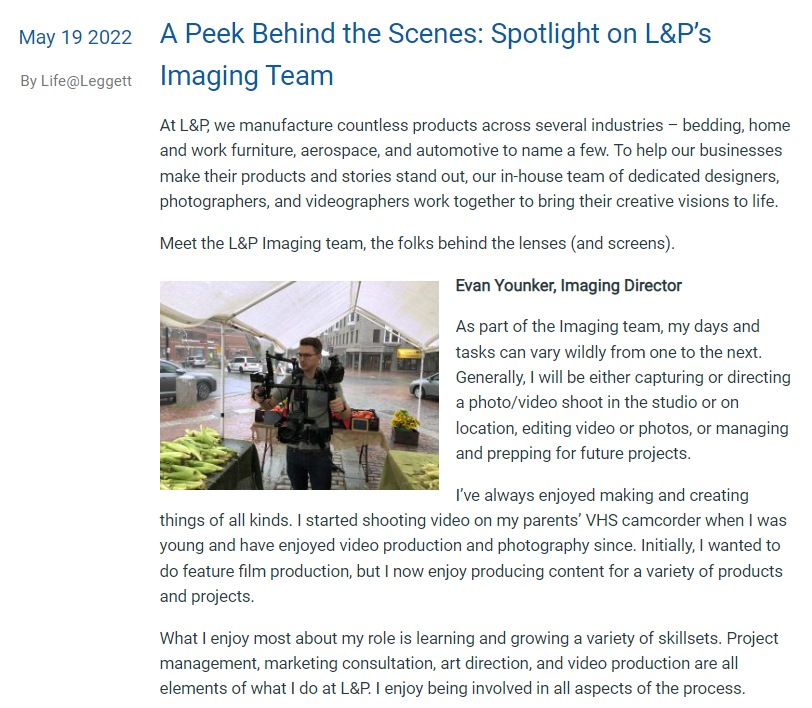 Each day, the L&P Imaging team tells the stories of our products. Click here to meet the team behind the scenes.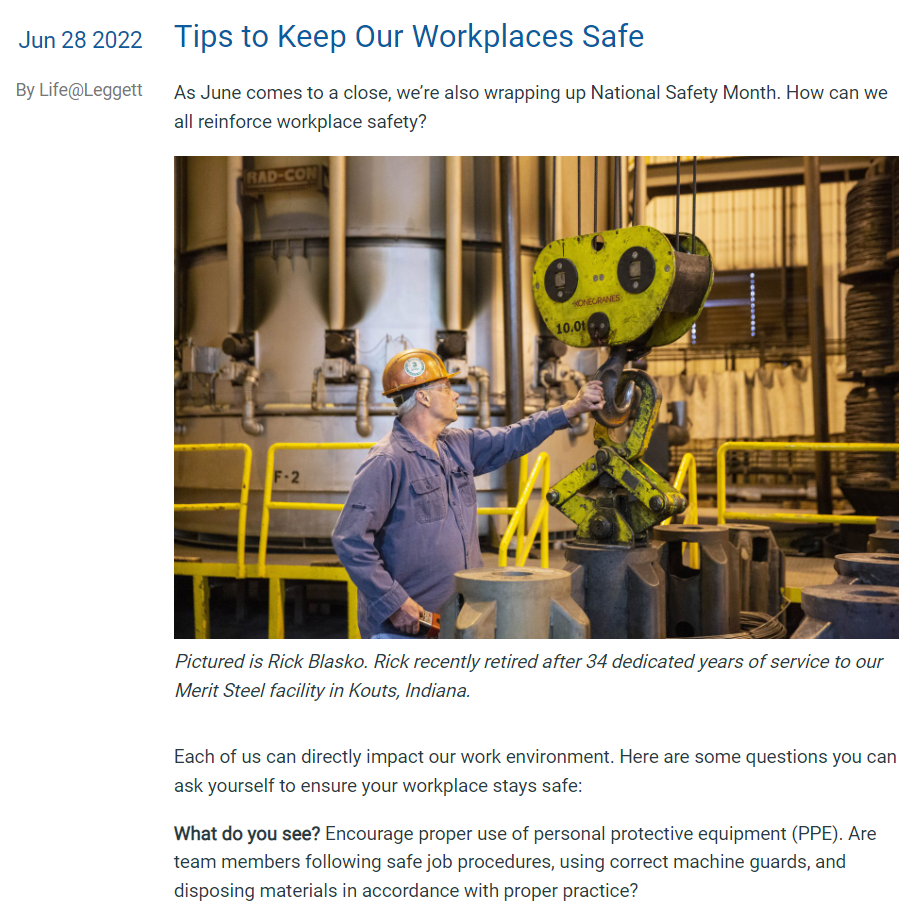 Workplace safety isn't just for safety professionals. For tips on how to help maintain a safe workplace, read this post.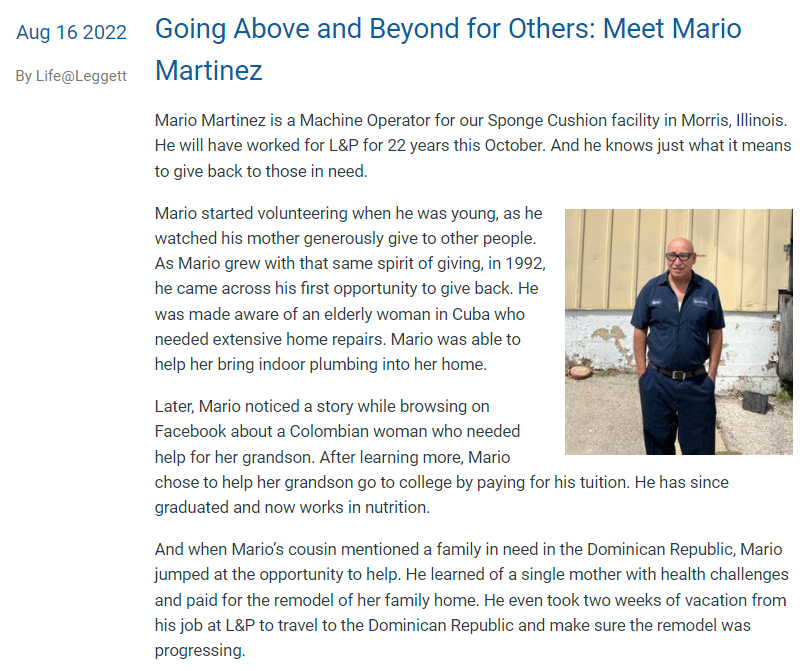 Mario's spirit of giving started in childhood. Read this post to see how Mario's kindness and generosity have touched many lives.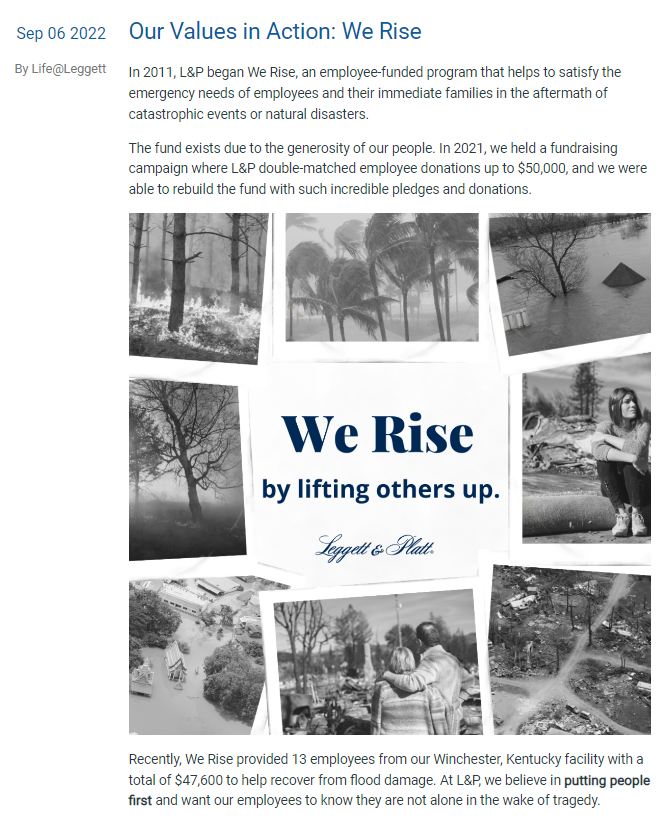 The generosity of our employees ensures our We Rise program can help support L&P employees affected by catastrophic events or natural disasters. Click here to read about We Rise.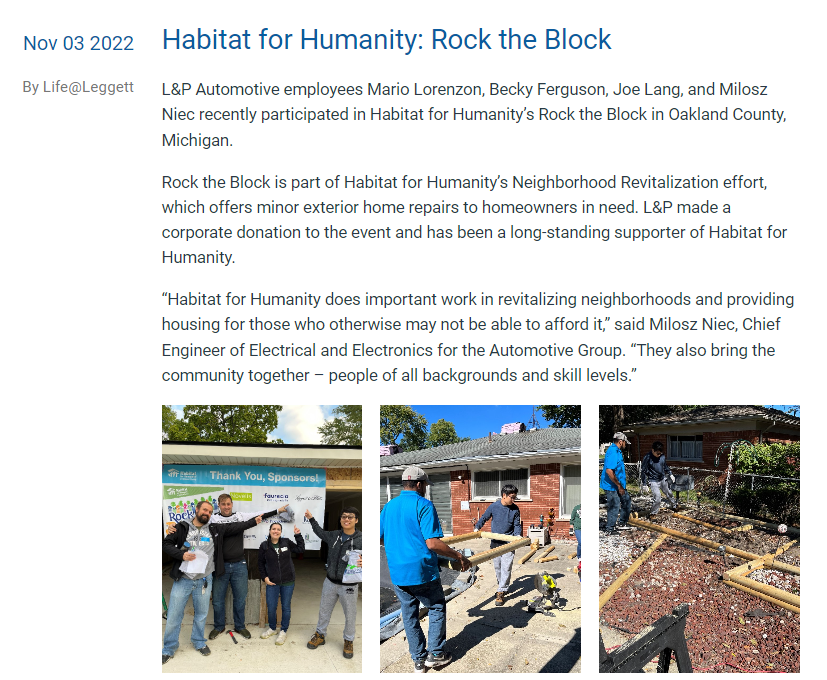 Sometimes, teamwork goes beyond the office. Click here to read how one of our teams came together to care for others.