L&P Automotive employees Mario Lorenzon, Becky Ferguson, Joe Lang, and Milosz Niec recently participated in Habitat for Humanity's Rock the Block in Oakland County, Michigan.
Rock the Block is part of Habitat for Humanity's Neighborhood Revitalization effort, which offers minor exterior home repairs to homeowners in need. L&P made a corporate donation to the event and has been a long-standing supporter of Habitat for Humanity.
"Habitat for Humanity does important work in revitalizing neighborhoods and providing housing for those who otherwise may not be able to afford it," said Milosz Niec, Chief Engineer of Electrical and Electronics for the Automotive Group. "They also bring the community together – people of all backgrounds and skill levels."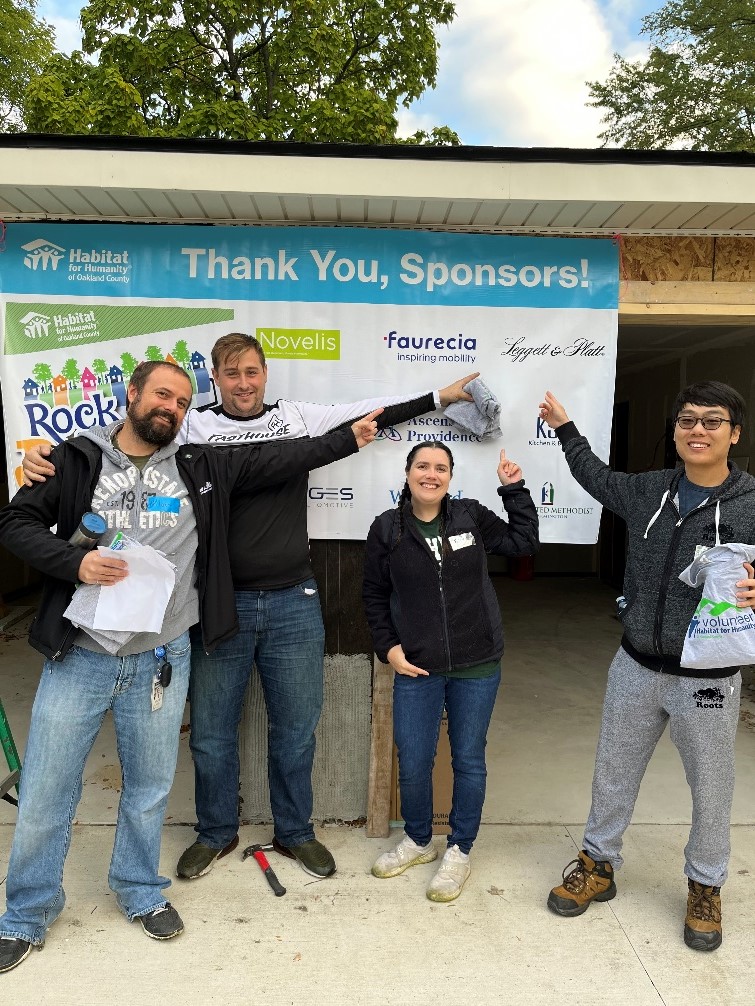 Our team and other volunteers from the community lent their skills to revitalize an older Southfield neighborhood.
"In the morning, the team and I worked to clear a lot for development, and in the afternoon, we helped to build some landscaping," said Milosz. "A few of us were able to do some great team building. It was my first time to volunteer for Habitat for Humanity, and I will do it again!"
Thanks to the team for exemplifying our L&P value of doing great work together!