At L&P, we manufacture countless products across several industries – bedding, home and work furniture, aerospace, and automotive to name a few. To help our businesses make their products and stories stand out, our in-house team of dedicated designers, photographers, and videographers work together to bring their creative visions to life.
Meet the L&P Imaging team, the folks behind the lenses (and screens).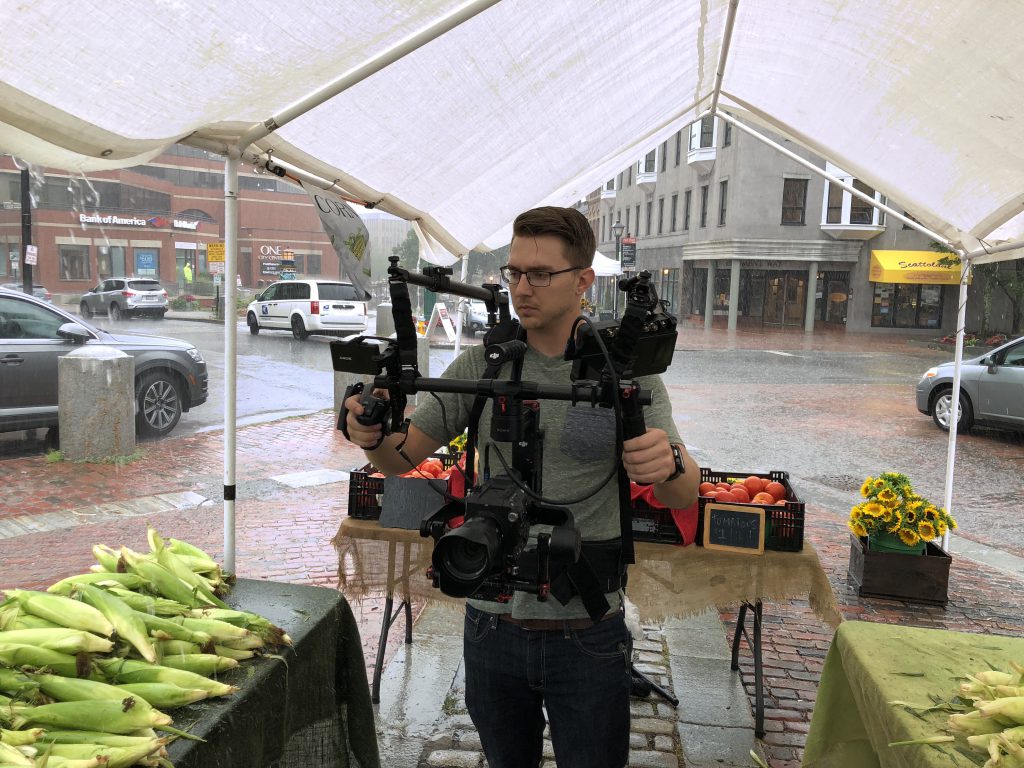 Evan Younker, Imaging Director
As part of the Imaging team, my days and tasks can vary wildly from one to the next. Generally, I will be either capturing or directing a photo/video shoot in the studio or on location, editing video or photos, or managing and prepping for future projects.
I've always enjoyed making and creating things of all kinds. I started shooting video on my parents' VHS camcorder when I was young and have enjoyed video production and photography since. Initially, I wanted to do feature film production, but I now enjoy producing content for a variety of products and projects.
What I enjoy most about my role is learning and growing a variety of skillsets. Project management, marketing consultation, art direction, and video production are all elements of what I do at L&P. I enjoy being involved in all aspects of the process.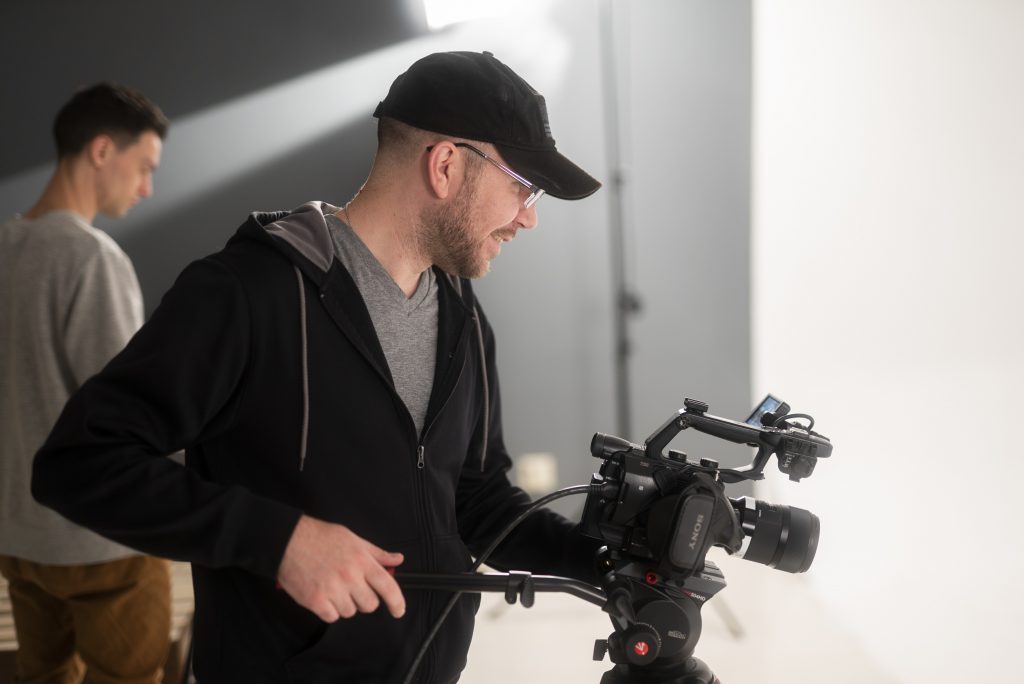 Tony Monteleone, Video Production Editor
Every day in my role as a Video Production Editor is different, and that really makes my job rewarding. My tasks all fall into the pre-production, production, post-production circle; and often we have multiple projects happening simultaneously. During the day, it's not uncommon to discuss a storyboard in the morning then spend the afternoon on set capturing images or fine-tuning a video.
My interest in filming probably started somewhere between my grandma giving me film boxes to teeth on and dad buying a VHS camcorder in the early 90's – I've just always enjoyed telling stories through images.
Teamwork is the most valuable aspect of my role. We all bring unique experience and outstanding technical knowledge to the projects. I always look forward to what happens when we combine those talents and deliver content that exceeds client expectations.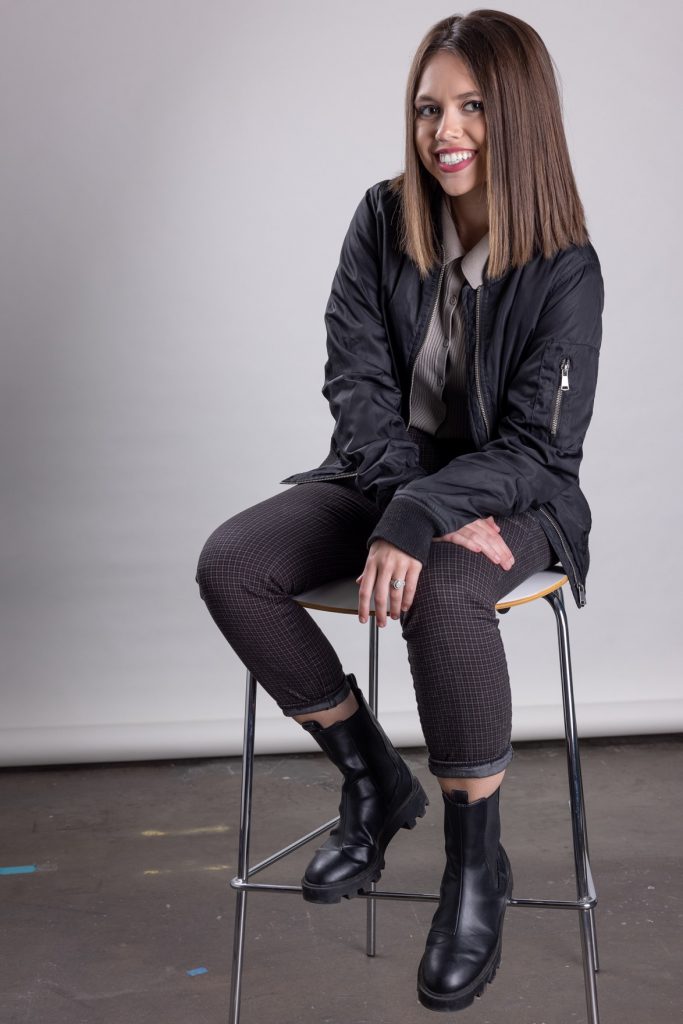 Kayley Baumhover, Interior Designer
A typical day as an Interior Designer at L&P is usually spent looking for props, photoshopping sets, tracking budgets, meeting with clients to discuss their vision and ideas, and making revisions so that everyone is on the same page and telling the same story.
I've always loved to create – I went to school for theatre and took multiple design classes in college. My dad is also a general contractor, so I've learned a lot about design just by being around him!
I really enjoy the sense of pride when finishing a creative project. Seeing ideas come to life is such an amazing and gratifying feeling. I enjoy working in a team environment that's focused on and working towards a common goal. Seeing that goal completed is one of my favorite feelings!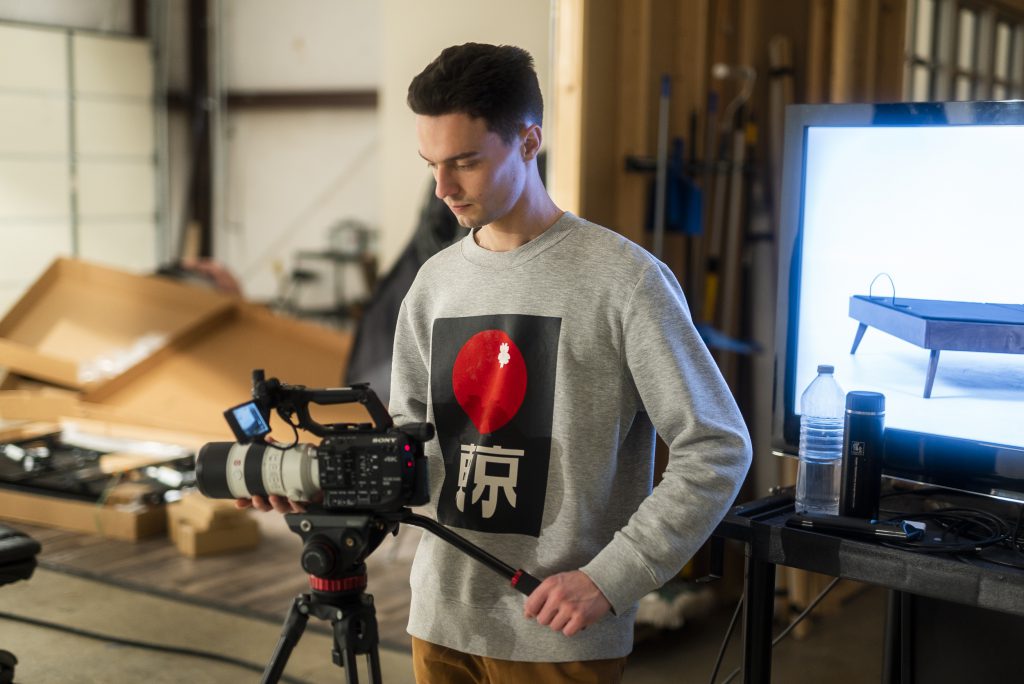 Levi DeWitt, Editor/Motion Designer II
In my role, I spend most days editing videos in After Effects or Premiere Pro, but on production days, I'm either in the studio or on-site filming.
Graphics and video production have been one of my biggest passions for years. Being a part of a team that works to bring ideas to life is part of what thrills me about creative work. I studied graphic communications at Pittsburg State University hoping that someday I could find a position with a company's in-house graphics team. I assumed I would have to move to a big city to find that, but little did I know that I'd find exactly what I was looking for right here in Carthage!
I love the variety and challenge of my work – our team receives all sorts of requests from L&P's variety of businesses. It's a lot of fun to approach new project as a problem and work together to find the best way to solve it.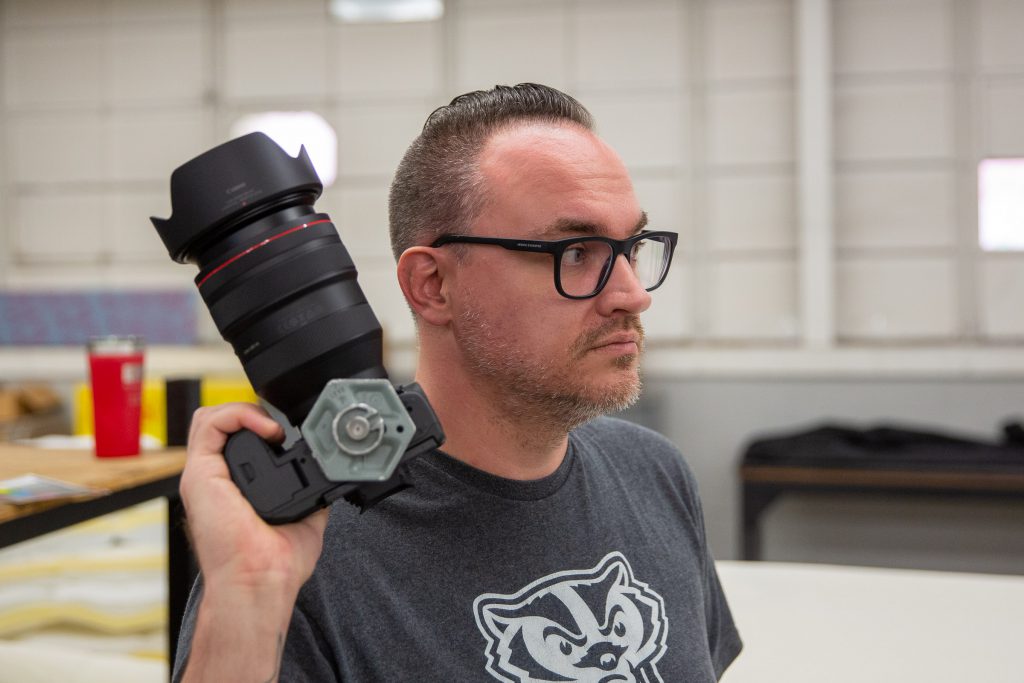 Tyler Kosiorek, Photographer
One of my favorite elements of being an L&P photographer is the variety of work I get to do. I might be on set taking photos one day and re-touching images the next. When I think I've finally found a typical workday, something new pops up.
About 25 years ago, I picked up a camera and haven't put it down since. Consequently, I went to school for art and decided to round out my education with an additional degree in commercial photography. I still get to make art with a camera, which is what I really enjoy doing.
I'm so thankful that I'm able to come to work and create something every single day – I wouldn't want to be doing anything else.