In 2011, L&P began We Rise, an employee-funded program that helps to satisfy the emergency needs of employees and their immediate families in the aftermath of catastrophic events or natural disasters.
The fund exists due to the generosity of our people. In 2021, we held a fundraising campaign where L&P double-matched employee donations up to $50,000, and we were able to rebuild the fund with such incredible pledges and donations.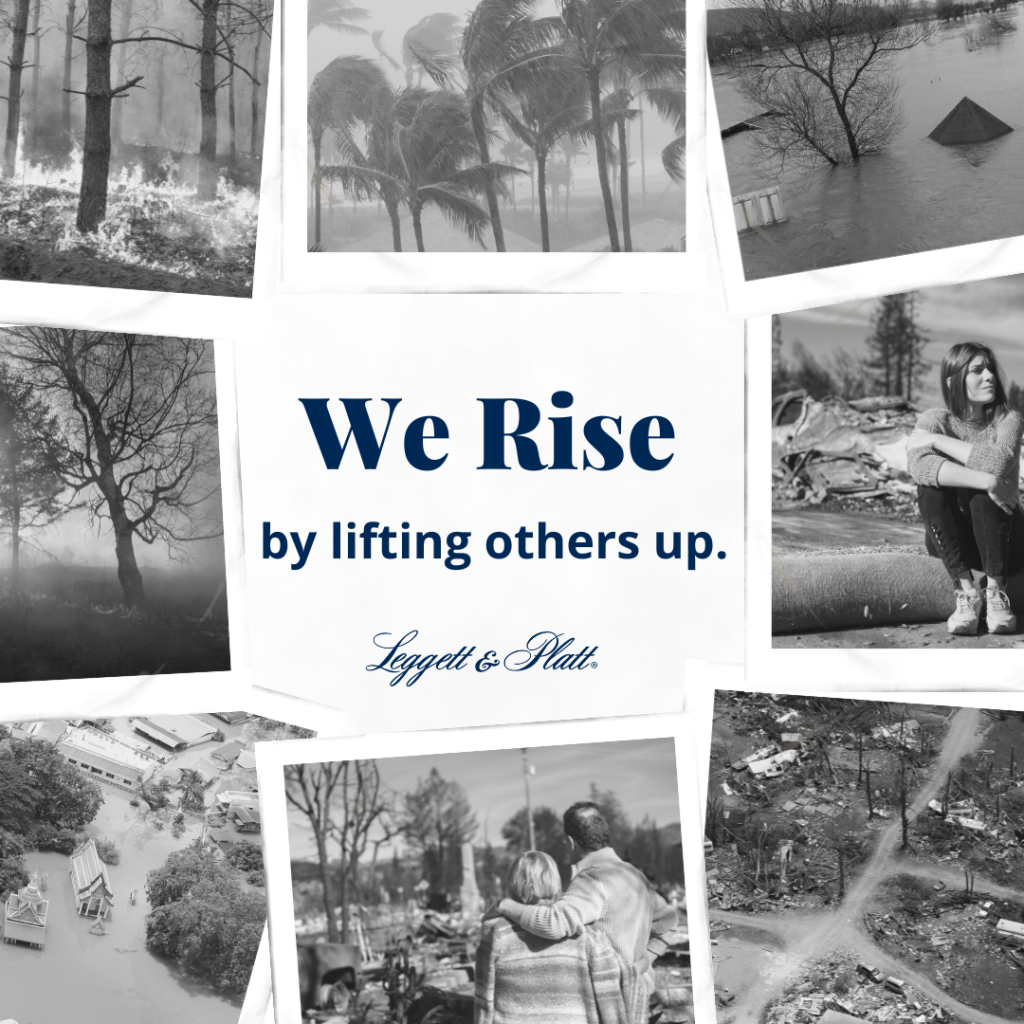 Recently, We Rise provided 13 employees from our Winchester, Kentucky facility with a total of $47,600 to help recover from flood damage. At L&P, we believe in putting people first and want our employees to know they are not alone in the wake of tragedy.