We are saddened by the recent passing of Harry M. Cornell, Jr., whose legacy of honesty and commitment defines our company culture to this day.
A Lifelong Leader at L&P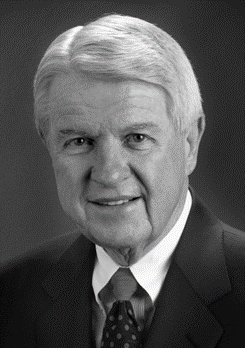 Harry had a lifelong commitment to Leggett & Platt. His career with L&P began in 1950 after he graduated with a degree in business administration and marketing from the University of Missouri. From his first position as a sales office assistant and trainee in Louisville, Kentucky, Harry moved into sales, covering several territories and establishing many successful accounts.
In 1953, Harry was asked to manage our plant in Ennis, Texas, and quickly turned around the then-struggling operation. In 1955, He was named a company vice president and was elected to the Board of Directors in 1958.
Harry soon formulated a plan to grow the company, and in 1960, he was elected president and CEO. At that time, L&P was a private spring company with four U.S. factories generating $7 million in annual sales. As the new CEO, Harry envisioned five steps to L&P growth:
Build long-term relationships with employees, customers, and potential partners
Invest in maintaining and upgrading existing facilities
Broaden the product lineup
Extend geographically
Acquire new businesses
By the end of his tenure as CEO in 1999, L&P's annual sales had exploded to $3.5 billion from nearly 200 factories in 18 countries manufacturing a diverse group of products found throughout the home, office, and in automobiles. He also oversaw 196 acquisitions, breaking L&P into new markets geographically, across product lines, and through vertical integration. His example endures to this day in L&P's ongoing focus on continuous improvement. Harry retired from the Leggett Board as Chairman Emeritus in 2008.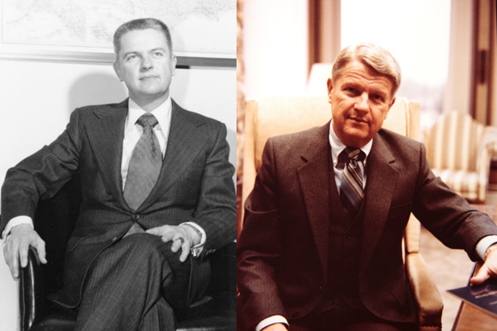 Harry's Lasting Legacy
Harry recognized that a company is only as good as its people. His dedication to teambuilding and putting people first set the standard for our ongoing company culture. In 2016, we dedicated our corporate campus as Cornell Campus and unveiled a bronze statue as a tribute to Harry's impact and lasting contributions.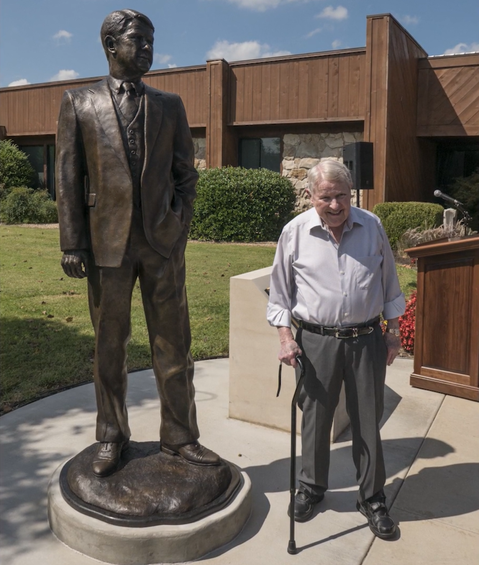 "L&P was always something more personal to Harry, as evidenced by the way he cared about each of his employees," said Karl Glassman, Executive Chairman of the Board. "He invested himself in L&P's people – inspiring us to work that much harder to meet our goals."
Harry was also an influential and generous community partner. He was very active at the University of Missouri, his alma mater, in conceptualizing the Business School building and funding the Cornell Leadership Scholarship. In 2018, he received the Furniture Today Lifetime in Bedding Achievement Award, and he was also inducted into the Hall of Carthage Heroes, Carthage, MO. In 2014, he was inducted into the American Furniture Hall of Fame as an Industry Fellow.
He committed major gifts to the Harry M. Cornell Arts & Entertainment Complex, the Cornell-Beshore Cancer Institute at Freeman Health System, the Harry M. Cornell Medical Education Center, and the Harry M. Cornell Dental Education Center. This past April, he was named Outstanding Citizen of the Year by the Joplin Area Chamber of Commerce, recognizing him for his business accomplishments and philanthropic efforts.
Thank you, Harry, for everything you did for our company, our community, and as our friend. We are incredibly grateful.