This article is the second in a two-part series on Career Planning & Self Development.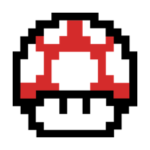 Last week, I invited you to ask yourself some foundational questions when planning your next career move. You need to know who you are and what you want, and you need to get curious about the opportunities around you.
But once you know those couple things about yourself, you're ready to advance to the next level of your career planning!

Odds are, if you find a listing for your dream job, the required qualifications aren't going to look like a photocopy of your own resumé. There are probably a few gaps along the path between you and occupational bliss. Whether it's a certification you don't have, a degree you never finished, or simply not enough years of related experience, it can be incredibly disheartening to realize you're still far off from the thing you want.
But there's good news: You can do something about it! Continue reading →