Our new LP Comfort Connect™ technology provides a unique platform for delivering smart, customizable products to our customers. However, this innovation would never have been possible without the dedicated work of our Comfort Connect team. They collaborated to find unique solutions, improve processes, and differentiate our company in the marketplace through the development of this technology. Today we shine a light on just one of those team members.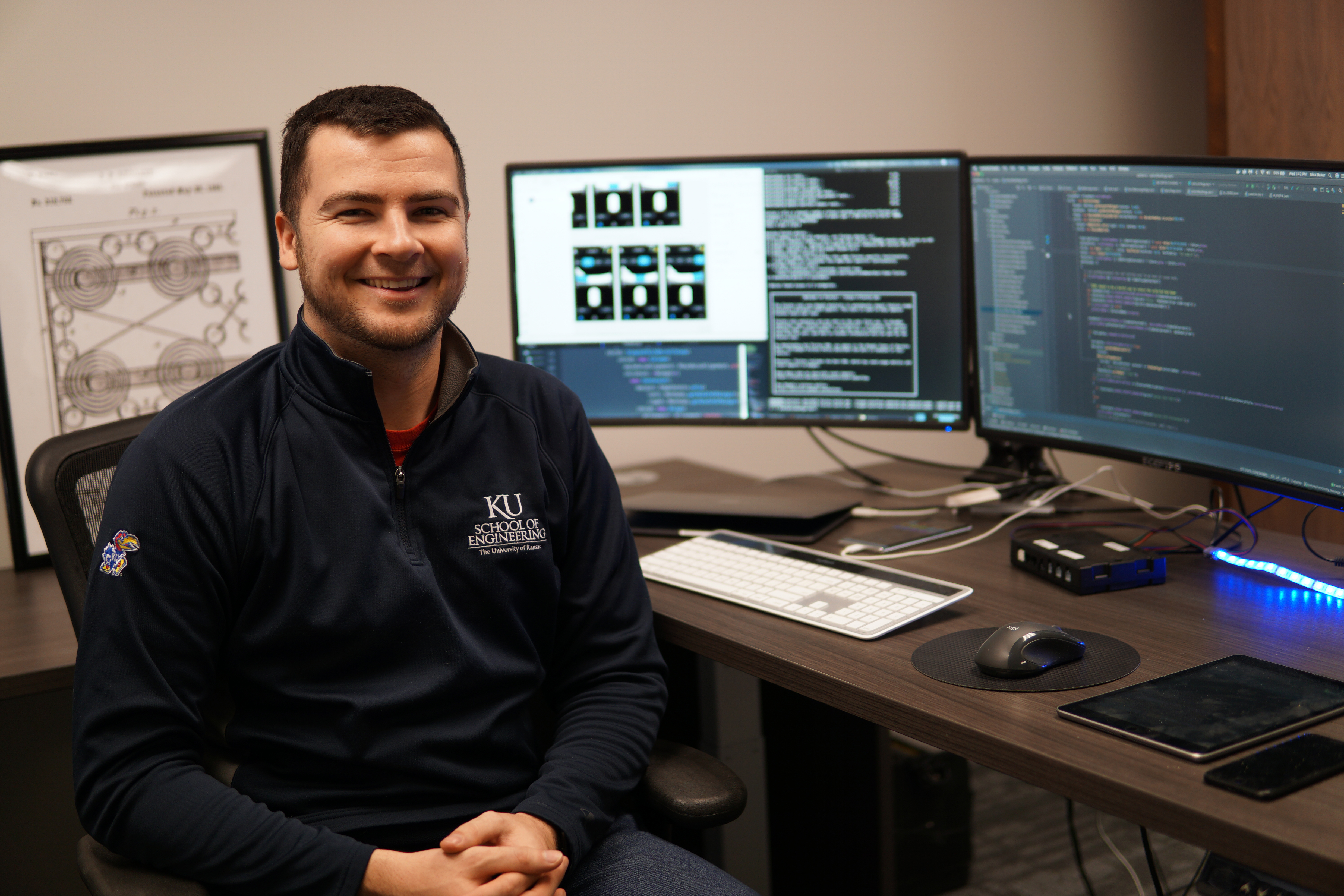 Nick Baker began his career at L&P in early 2018, when he was hired as a Software Engineer. Since that time, he has participated in many research and development projects, while specializing in mobile applications.
In 2019, he was asked to join the team for L&P's new Comfort Connect™ technology – proprietary hardware and software which are integrated to support L&P's newest adjustable bed product. All movements and feature sets of the bed can be controlled through an app, which Nick played a major hand in developing.
At the forefront of the project, the team was focused solely on development for Android devices. However, Nick recommended a new technology, which allowed them to begin coding for both iOS and Android in a single code base. This shift allowed them to create the app at a much quicker pace, considerably reducing time to market and lowering costs of development and maintenance.
One unique feature of the app is its ability to automatically self-configure when connected to a bed in L&P's Comfort Connect™ product line. Because the beds can include a variety of features – including articulation, massage, and lighting – this feature makes initial setup for a particular model a more seamless process for the user.
"By observing common interactions with the features on the app, we can customize the technology over time," says Nick. "This allows us to continually improve the experience of our customers. It also provides valuable feedback for our sales team."
As new features are added to the product line, they are integrated into the app. Nick's team has also worked to continually improve the product through user testing.
"It was always my goal to create an solution that can compete with the newer technologies trending today," shares Nick. "The result feels clean, modern, and easy to navigate. I'm really proud to have been a part of it."
The LP Comfort Connect app is now available for download in Google Play and App Store.