At L&P if there's something to accomplish, we're on it. Our teams regularly roll up their sleeves, looking for unique solutions, improved processes and innovative products to differentiate our company in the marketplace. Our new LP Comfort Connect™ technology provides a unique platform for delivering smart, customizable products to our customers.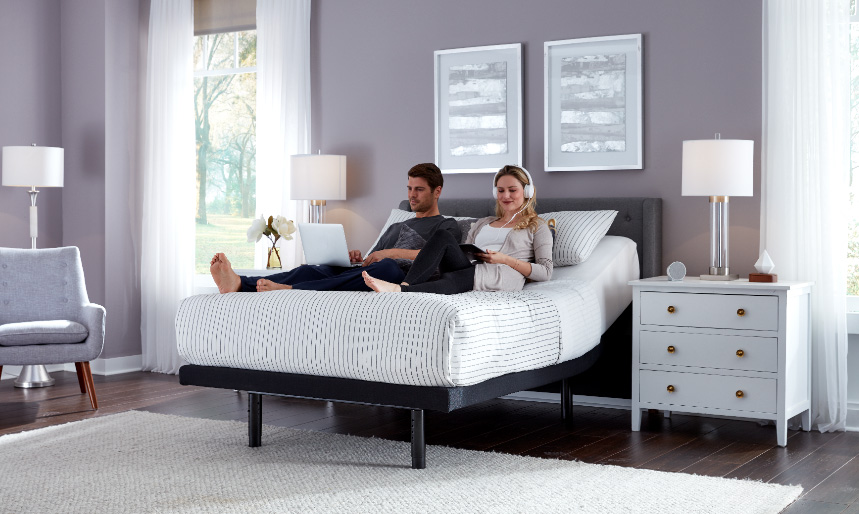 Developers and designers at L&P focus on creating product solutions to enhance our lives and solve our challenges. Several years ago, these teams began to explore how the benefits of automated, customizable bed products could help people sleep better and improve their overall health. After several years of research, development, and engineering, we've launched an exciting, new technology platform – LP Comfort Connect™.
"Over recent years, interactive products have become more prevalent and people are looking for ways to introduce more customizable devices in their homes," says John Zanatta, Director of Sales. "Our team felt that we could integrate an adjustable bed base the same way."

This led to the internal development of the hardware and software for L&P's newest adjustable bed product. All movements and feature sets are controlled through the LP Comfort Connect™ app. Bed functions currently include articulation at four points of movement – allowing you to raise and lower the head or foot, lift your pillow, and adjust the lumbar support. It also offers massage, memory settings, USB charging, and a multi-colored underbed light.
Developing all of the hardware and software for an interactive product was a new venture for our teams. However, the approach was an important step toward differentiating the company from competition in the future.  LP Comfort Connect™ was designed to grow and change as new features are developed.
"We looked at this as a major opportunity. Because the technology is proprietary to our company, we control how the components function and work together," says John. "This allows us to supply our customers with unique features, unavailable on other beds in the market."
The bedroom of the future is coming, and we want it to come from Leggett & Platt.
Although Leggett & Platt Adjustable Beds are not sold directly to consumers, our products are available both online and in-store from retailers across the country. Product availability will vary by dealer. To see our product line-up, visit our website.
If you are a retailer who is interested in adding L&P products to your line, please contact your sales rep or visit our contact page.