Anyone who has visited L&P's Corporate Office has seen the extensive collection of paintings which grace our hallways. Two of our former CEOs, Harry Cornell and Felix Wright, were passionate collectors of fine art. This appreciation led to Leggett & Platt's long history of supporting the arts within our local community. The current exhibition at the George A. Spiva Center for the Arts is a perfect representation of the importance of this philanthropy — educating all of us about the history of the Joplin community, while also highlighting the accomplishments and work of African American artists, musicians, athletes, and poets.
The show, scheduled to run through March 13th, features three unique exhibits, curated by nationally acclaimed fabric artist and Joplin native, Sara Sonié Joi Thompson-Ruffin. Her own work is featured in one of those exhibits, entitled Journey: Legacy, East Town.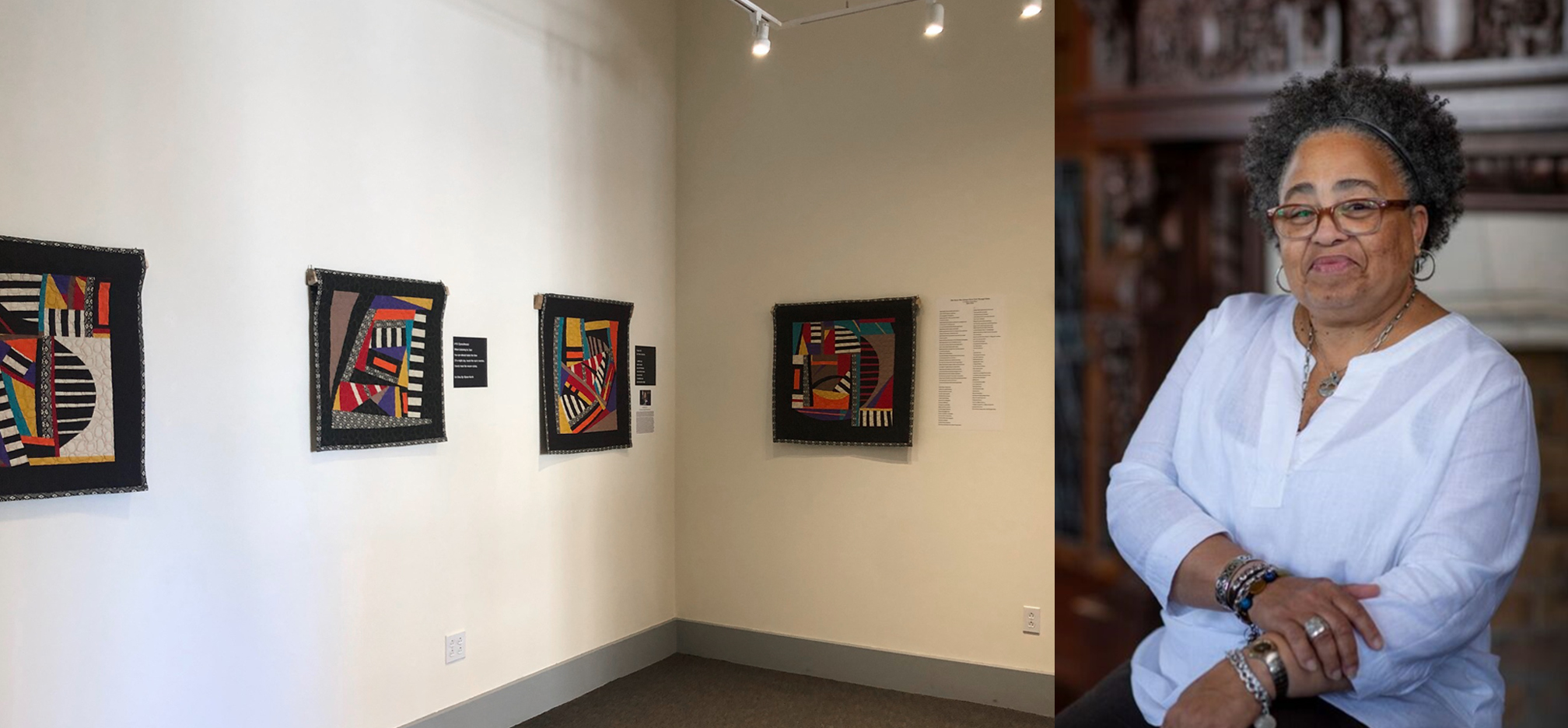 According to Ms. Thompson-Ruffin's artist statement, East Town is an exhibition curated in a mixture of textiles designed to engage the viewer in a visual conversation. Many of these textiles are accompanied by poetry written by Sonia Sanchez, a writer and educator considered by many to be the leading female voice of the Black Revolution.
"This collection is a touchstone of accounts, experiences, and contributions of Joplin's East Town," says Sara. "It shares a people's journey, facing the hardships and adversities of building a viable community during a time when African Americans were not welcomed to live in or around Missouri and its surrounding areas."
The work also highlights the rich resiliency of Joplin's historic African American community, where she was raised and nurtured.
"The African American residents of Joplin persevered through all adversities. They used their talents, gifts, and education to build a strong and vibrant community in spite of all the challenges that besieged them," shares Sara. "We are all the legacy of their gifts."