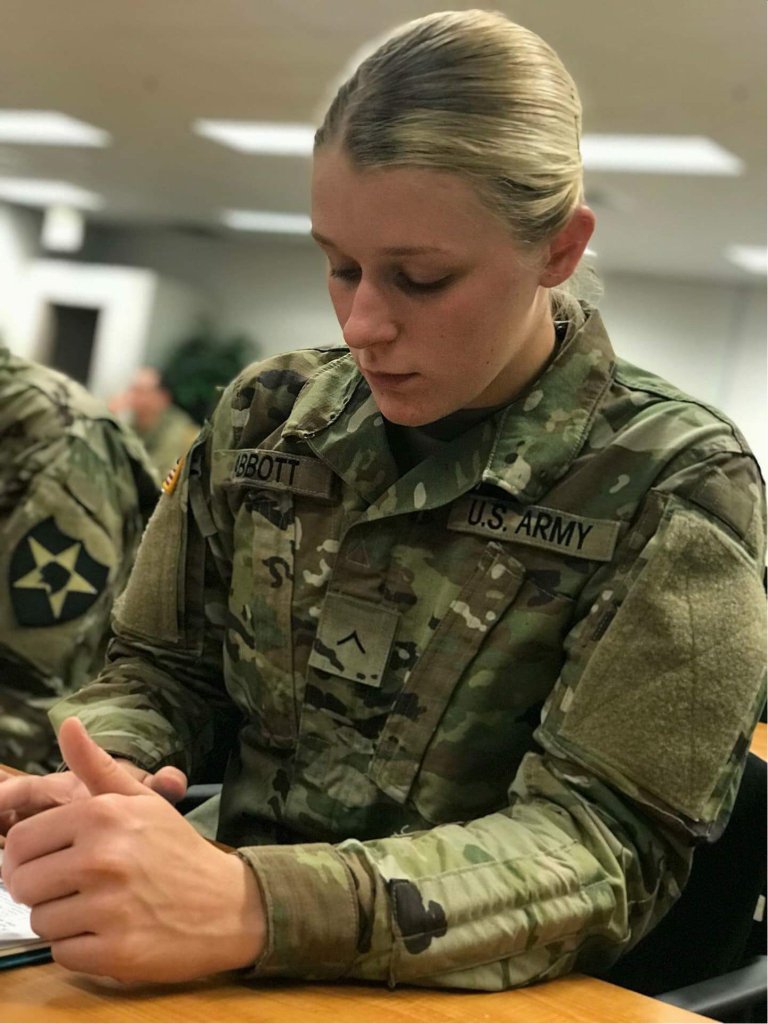 At L&P, we are honored to work alongside many colleagues who have served in the military. Their dedication and service ensure we can enjoy the freedoms we have today. This month, we want to spotlight some of our amazing colleagues who are military service members and veterans.
We'd like you to meet Chelsey Abbott! Chelsey has worked at Hanes in Conover, NC, for three years and is currently a shipping coordinator. Chelsey provides our customers with the pallet counts and dimensions of their material. In return, they provide L&P with the carrier of their choice.
Chelsey served in the Army for four years. Over that time, she lived in three states – Missouri, Virginia, and Washington. In Washington, Chelsey was stationed at joint base, Lewis-McChord, where she served as a 91S Styker Mechanic for the 4-23 Infantry Battalion.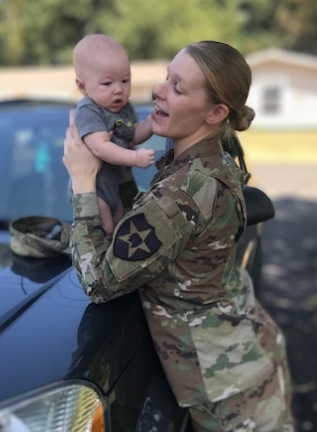 "I joined the Army because I knew I wanted to do something other than school. I also wanted to explore the world," said Chelsey. "The Army taught me a lot about myself. Basic training is where I pushed myself mentally and physically to be at the top of my platoon."
Chelsey's taken the lessons and values she learned during her service and applied them to her career at L&P.
"I learned the importance of teamwork and the ability to work with all kinds of people. I also learned to prioritize tasks to maximize the team's efficiency and achieve our goals."
We are very grateful to Chelsey and all who have served!