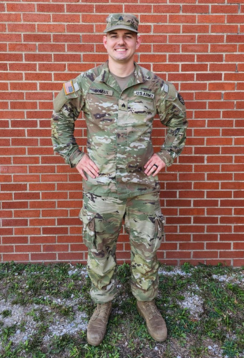 At L&P, we are honored to work alongside many colleagues who have served in the military. Their dedication and service ensure we can enjoy the freedoms we have today. This month, we want to spotlight some of our amazing colleagues who are military service members and veterans.
First up, we'd like you to meet Deran Boman! Deran has been with us for 12 years and is currently a maintenance technician at our corporate headquarters. His main responsibilities include plumbing, electrical work, locksmithing, record keeping, and repairing doors and windows.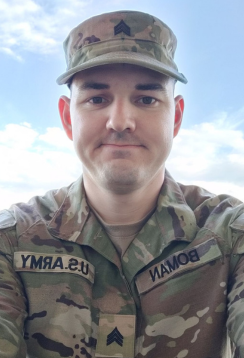 Deran is a sergeant and is serving his sixth year in the United States Army National Guard. In 2020, he was part of a Special Enforcement Detail (SED) riot control readiness in response to the wave of civil unrest following the murder of George Floyd. He also served as a security detail at GTMO (Guantanamo Bay).
"I wanted to become a part of something bigger that lets me serve this great country in a way that makes an impact," said Deran. "The main values I developed in the military and apply to L&P are loyalty, integrity, and leadership."
We are very grateful to Deran and all who have served!