In October, L&P teams in North and South America came together to support an important cause – the fight to end breast cancer. The event was promoted and organized by the Women's ERG to raise awareness for self-care. In total, our teams raised over $23,000 for life-saving breast cancer research. Here are just some of the pictures and branches that supported the event.
The Carthage team hosted the Susan G. Komen Walk Where You Are Event at the Corporate Headquarters in Carthage, MO. The event encourages groups to walk where they are to raise awareness and support for breast cancer research. Over 50 employees from three branches participated in the walk.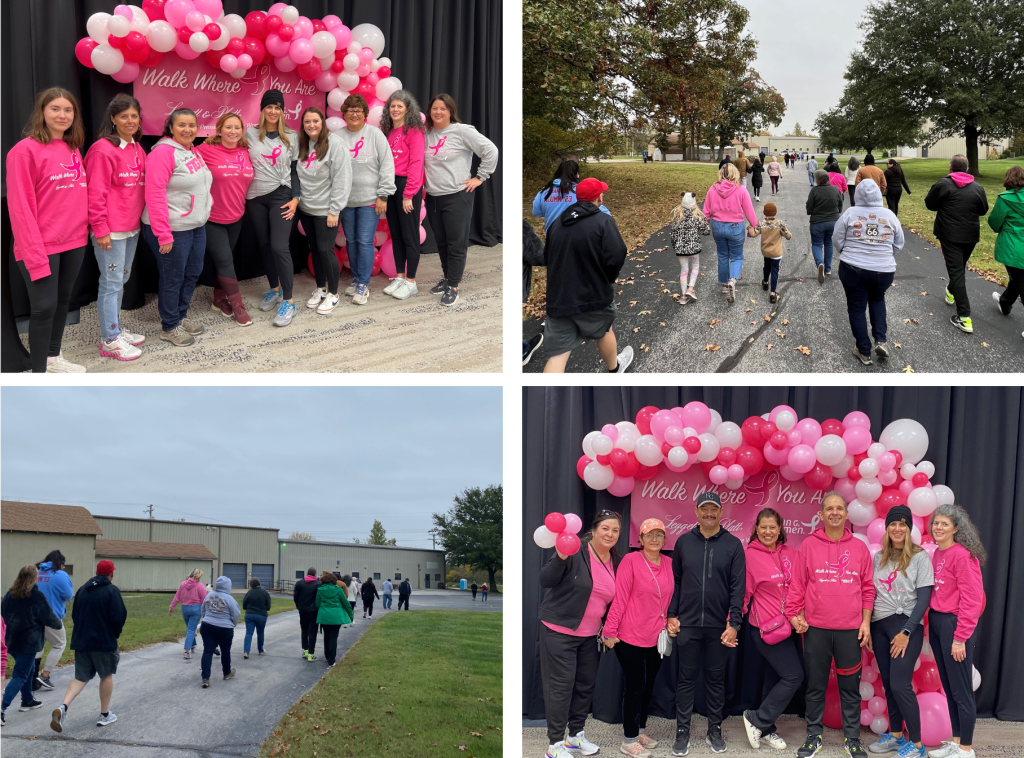 The Hanes & Flooring team in Conover, NC, held their Walk Where You Are Event. Lauren McMahan, Human Resources Director at Hanes, said, "It was a beautiful day and a great opportunity to come together." Employees who couldn't walk with the group walked along with their families to support the cause.
ECS Conover in Conover, NC, also held a Walk Where You Are Event and raffled prizes to the 40 team members who participated.
Megan Lowry, Human Resources Coordinator, said, "When we began the fundraising campaign, it became apparent that so many of our teammates have been affected or know someone who's been affected by breast cancer. The event provided our team, Together We Can, the opportunity to celebrate survivors and raise money for future research."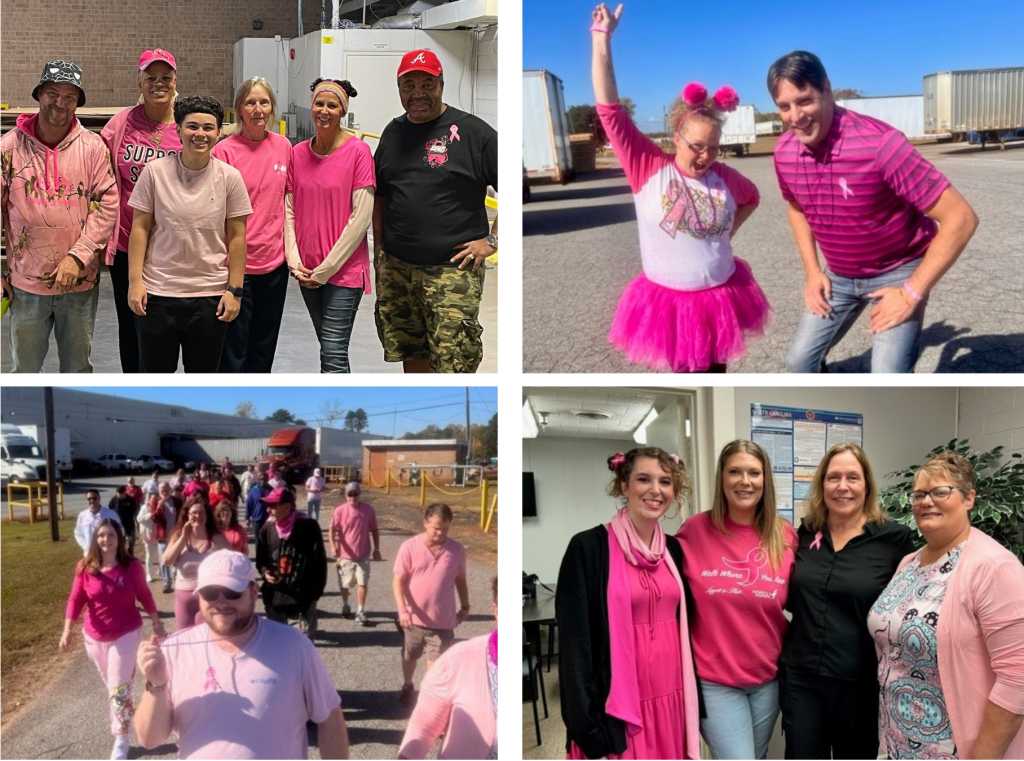 LPFP – Fort Worth Prime in Fort Worth, TX, held a bake sale to raise money for the Susan G. Komen Foundation. "Many of the partners in our branch have been impacted by breast cancer," said Aaron Fields, Branch Manager. "We asked if there would be interest in adding a bake sale to our annual chili cook-off in October, with the funds benefiting breast cancer research. The response was a resounding yes."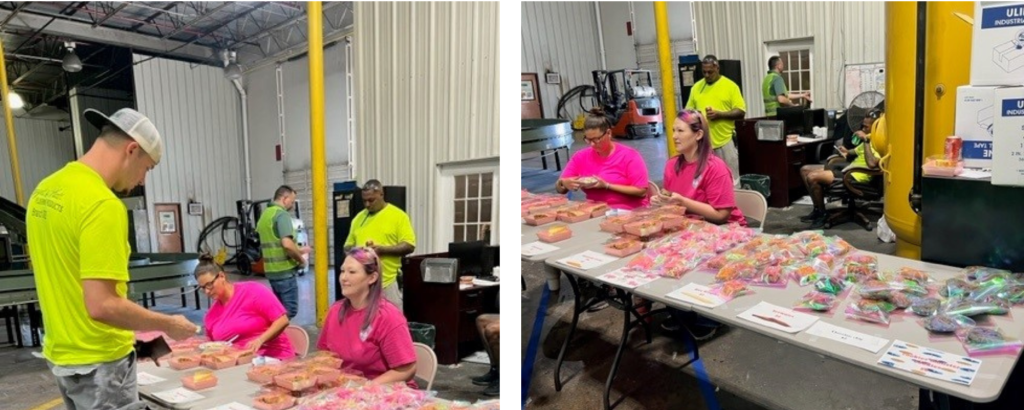 Winchester Spring in Winchester, KY, held a walk at a local park and hosted a cornhole tournament after the event. The team raised $7,000 for the Susan G. Komen Foundation.
Cathy Spencer, Office Manager, said, "Our team was made up of management and partners from the floor. We had a great time and a great turnout. Everyone agreed to make it an annual event."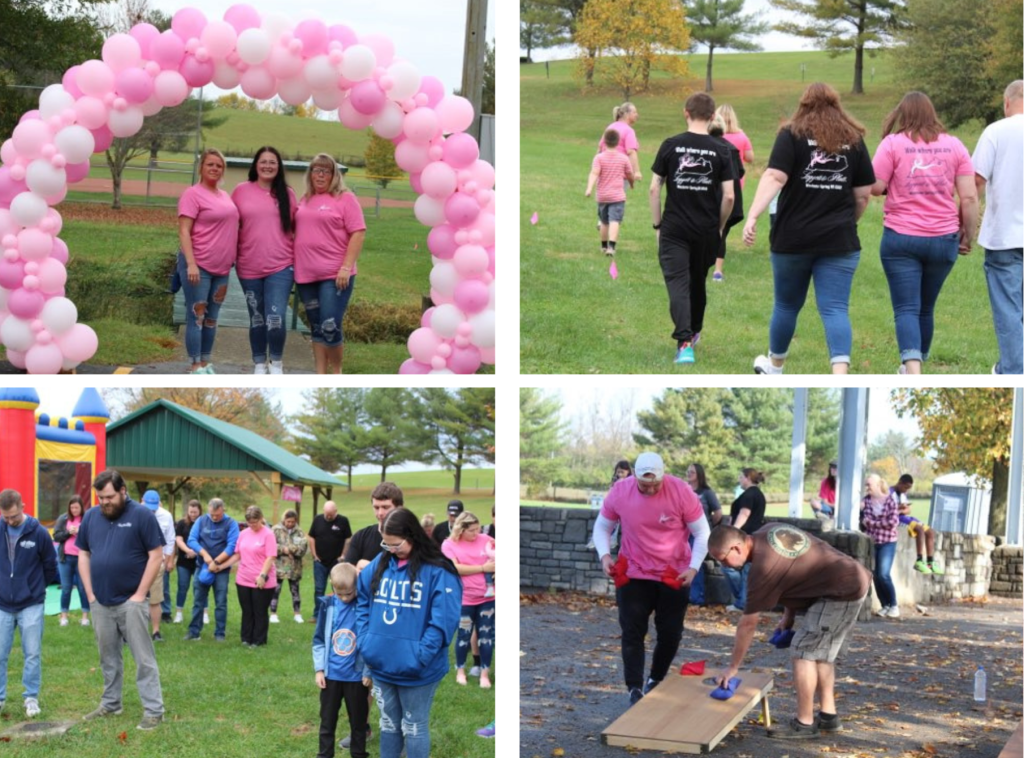 The West Michigan Work Furniture Branches — Moiron, Davidson Plyforms, and Genesis Seating — came together to support breast cancer awareness. The branches held various events including penny wars, candy bar fundraisers, and a Wall of Hope. The Moiron team participated in the American Cancer Society's Making Strides Against Breast Cancer Walk in Grand Rapids, MI. Shari German, Human Resources Manager at Moiron said, "The day started with a pink sky and a rainbow before the rain started."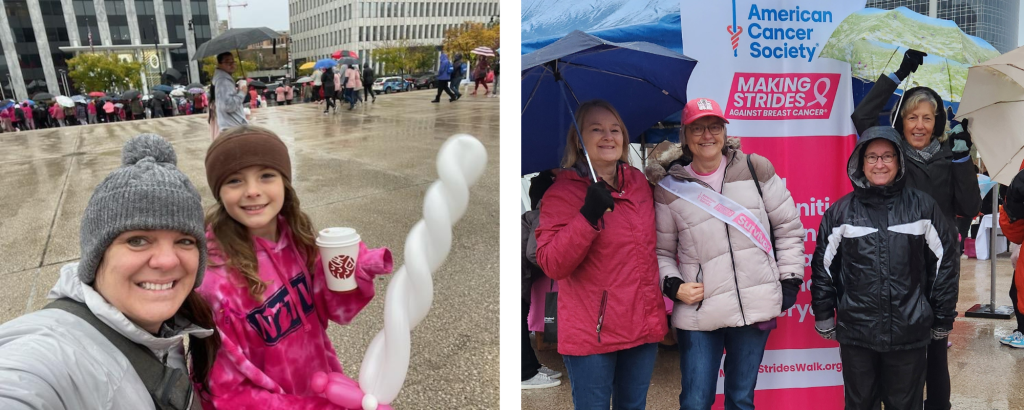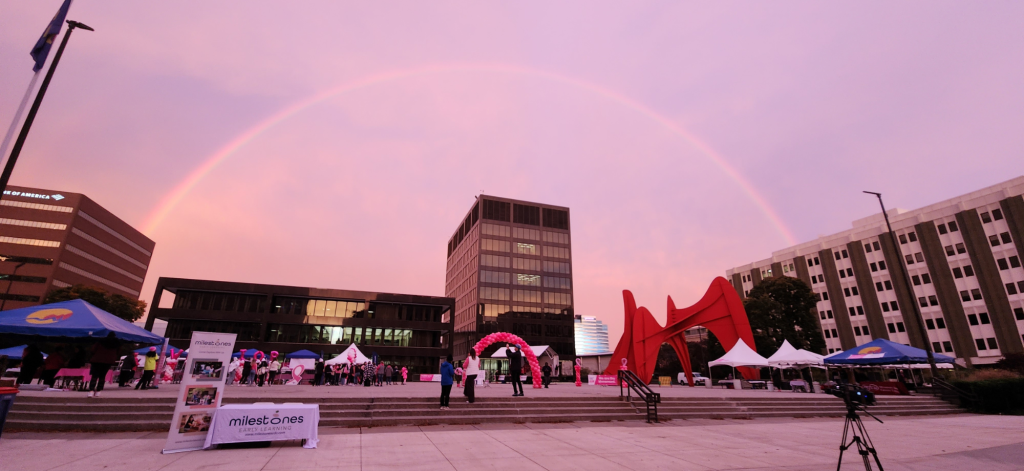 The Leggett & Platt Brazil team, along with the help of the local health department and volunteers, hosted a walk and community event with the theme: "Alone we are petals, together we are roses." Over 230 women participated in the event. They also held group exercises, and medical professionals helped women book mammograms and offered advice on self-care.

Terrafix Geosynthetics had four Canada branches participate in the Walk Where You Are Event – Toronto, Ontario; Edmonton, Alberta; Calgary, Alberta; and Surrey, British Columbia.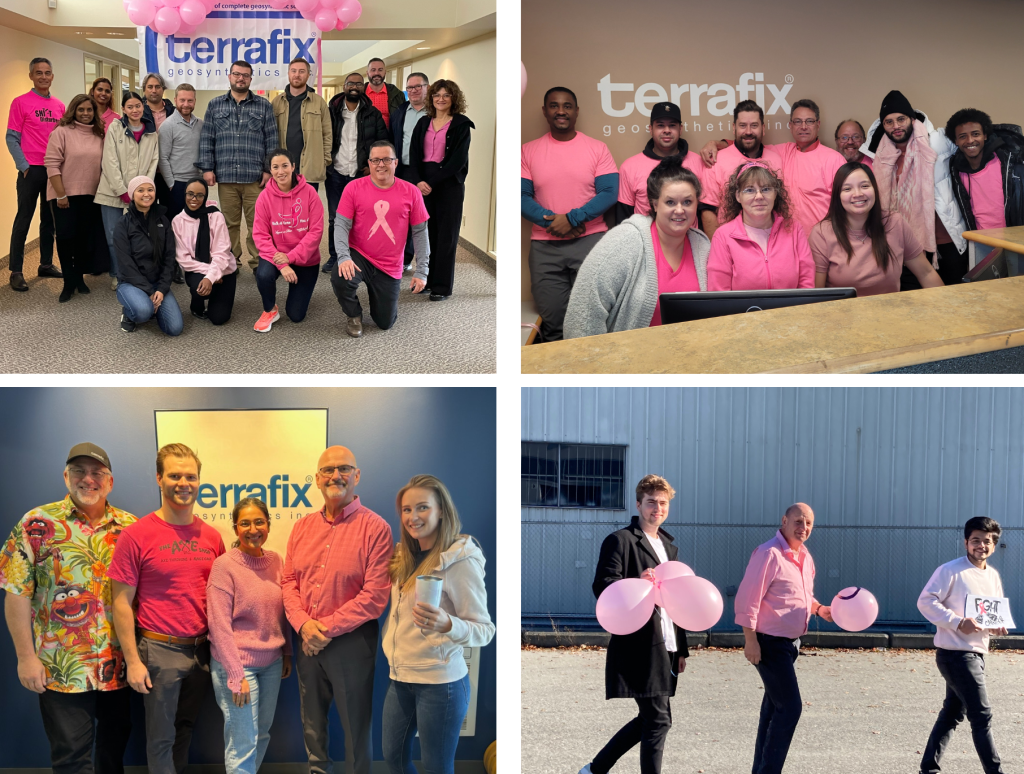 Sarah Peterson, leader of the External Partnerships Committee for the Women's ERG, who organized the event, said, "I am humbled and floored by the support and success of L&P partners throughout North and South America. Seeing so many come together, taking pride in the event, which seemed to have a personal component for all, and raising awareness for breast cancer is something that will hold a special place in my heart. I am proud and honored to have witnessed our teams do great work together!"
Thank you to our Women's ERG for organizing and promoting such an important event and for your commitment to our Leggett communities.