Our Automotive team in Chennai, India, recently celebrated Ayudha Pooja — "worship of instruments" — as part of the Hindu festival Navaratri.
Ayudha Pooja is a time to give thanks and ask for the blessing of a safe work environment. The meaningful custom of pooja (Hindu worship) gives participants an opportunity to appreciate the tools and machines used in their professions and to recognize the divine force behind these objects that provides prosperity. To celebrate, all vocational tools are cleaned, polished, and then covered with turmeric and sandalwood paste. To invite positive energy and protection, a priest performs Homam, which includes spraying holy water on the machines and throughout the branch.
We invited a few of our employees to share their thoughts on the celebration:

P. Gnanaprakasam, Manufacturing Coach, shared, "For the past 13 years, we have celebrated Ayudha Pooja. It is a unique opportunity for our company to boost employee motivation and morale, as it creates a positive work environment among us. On this day, we thank our machines and tools, and we seek blessing for a safer work environment. I participated in Homam, and the divinity gave me a positive vibe."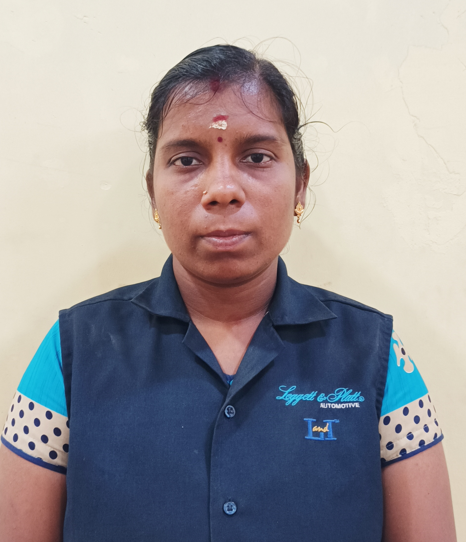 D. Santha Lakshmi, Quality Technician, shared, "Ayudha Pooja celebrations provide a break from the monotony of an everyday routine. We can have a good time and return to work the next day with a fresh mind. During Navaratri (Nine Days), we worshipped, sang, and decorated Golu. This gave us great happiness because we participated as a team. After the celebration, sweets were given to us, and we celebrated Ayudha Pooja at home."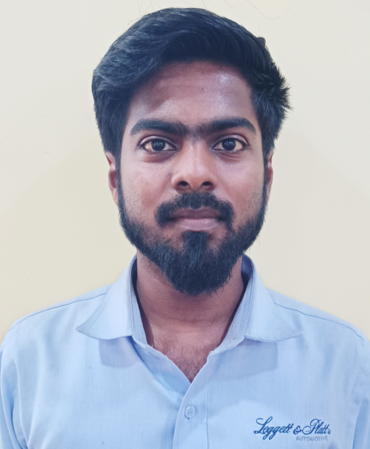 S. Praveen Kumar, Manufacturing Technician, shared, "The Ayudha Pooja celebration at our branch is a happy event. We prayed as a team—all functions came together, and the celebration made us like one family. It motivated us all. We also celebrated Ayudha Pooja with our families, using the sweets, puffed rice, and fruits given to us at our branch. This made our families happy!"

Check out some of the photos from our branch's celebration below!