At L&P, our employees around the world enrich our global mindset and inspire us every day with their leadership and initiative.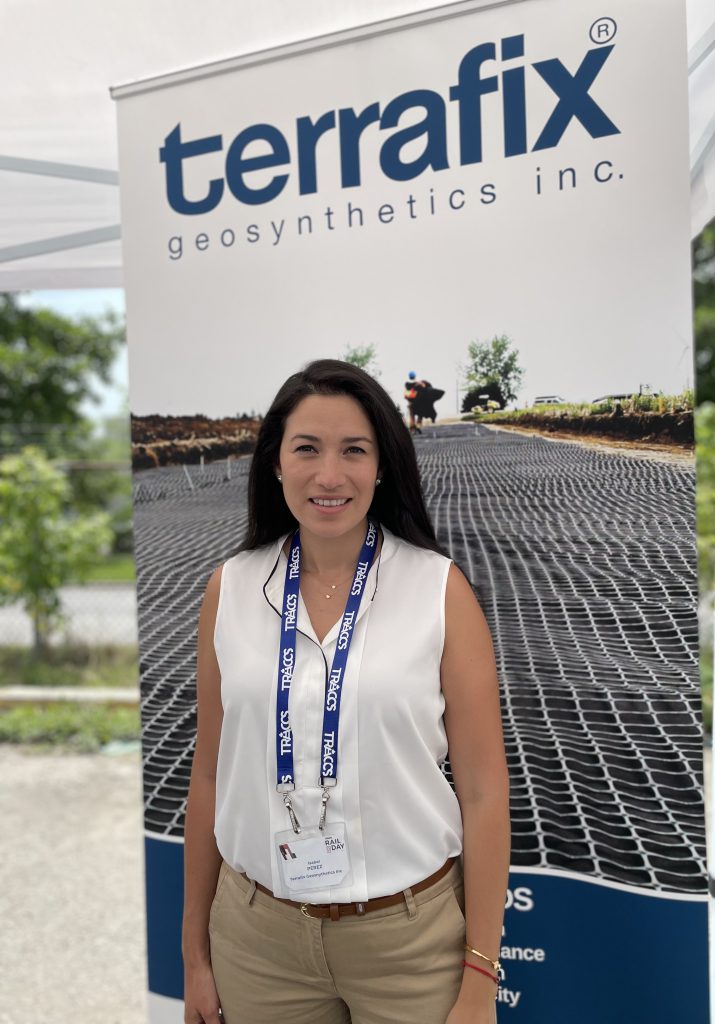 Today, we'd like to recognize Isabel Perez! Isabel is a geosynthetics and engineering professional who's passionate about building sustainable communities and a champion for inclusion, diversity, and equity. We invited her to share about work, her recent accomplishments, and what's ahead.
A Community Leader and Partner
Isabel began her career at Terrafix Geosynthetics, a Leggett & Platt company, in Canada five years ago as an Account Manager. She currently serves as a National Category Sales Manager for Subgrade Solutions and is a member of our Women's Employee Resource Group (ERG) leadership team.
As a geosynthetics professional, she enjoys helping her customers and end users enjoy the benefits of sustainable, reliable, and cost-effective infrastructure.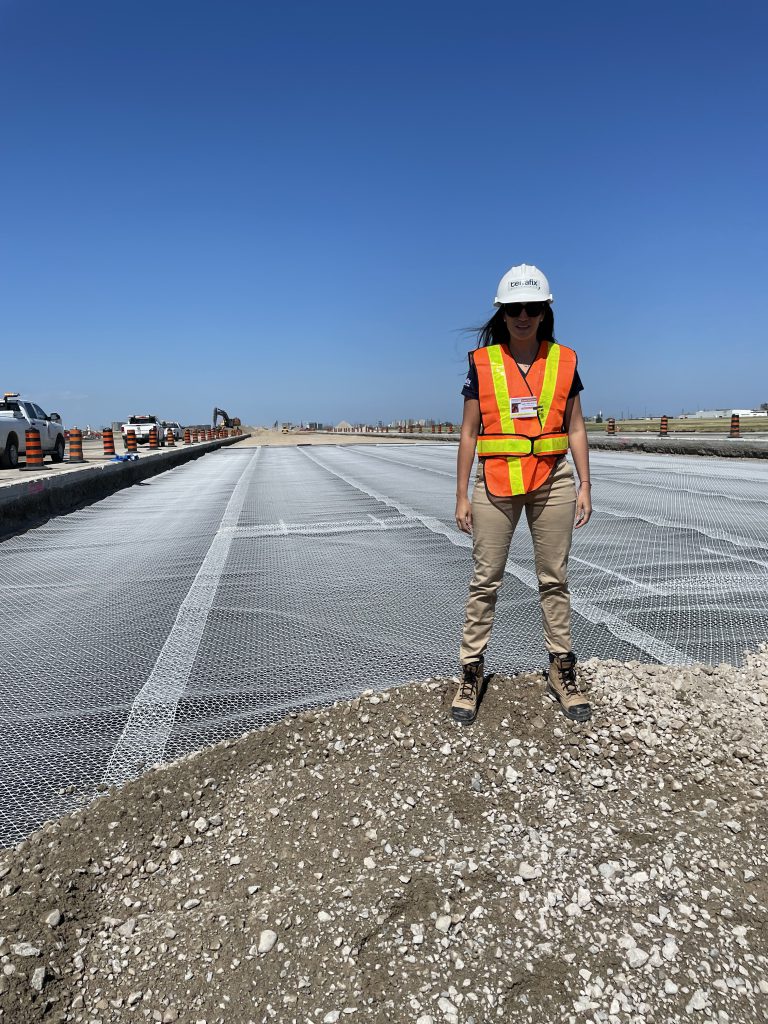 "I contribute by being a community helper," shared Isabel. "I love to see communities benefit from better infrastructure—whether that's a road, school, parking lot, or other facility."
Isabel is also passionate about increasing the visibility of women in industries like geosynthetics. She serves on the External Partnerships Committee within our Women's ERG, which focuses on building networks and sponsoring partnerships that lift up women.
"Thanks to our Women's ERG, I feel more connected and understand more about our business outside of Terrafix," shared Isabel. "It has helped me understand how global we are and how important it is to align with organizations that help women become more visible in industries like geosynthetics."
Outside of L&P, Isabel is involved in many professional societies that advance geosynthetics and promote diversity. She is an Executive Committee member for the Canadian Geotechnical Society (CGS), a founding member of Women in CGS, Vice Chair of the CGS's Geosynthetics Division, a founding member of the International Geosynthetics Society's (IGS) Diversity Task Force, and a member of Women in Transportation.
Advancing Opportunities in Global Geosynthetics
In late September, Isabel traveled to Rome, Italy, to participate in the IGS's annual conference where attendees discuss best practices, regulations, and requirements related to the geosynthetics industry. During the conference, she gave a presentation on the IGS Diversity Task Force, which aims to create a welcoming space for members to advance their geosynthetics practice and improve access to and opportunities in the geosynthetics industry for everyone.
"If you look at the numbers in the geosynthetics industry, it's clear that we're missing voices of minority groups," said Isabel. "We should care because our customers are global and focusing on how we can increase diversity will allow us to better understand them and increase our reach in the industry. My contribution is speaking up and doing what I can to help open doors."
Next year in late April, Isabel will attend GeoAmericas 2024 in Toronto, Canada, and give a presentation on the topic of exploring solutions towards green infrastructure with reinforcement systems. Her presentation will cover an overview of geosynthetics and geogrids, as well as their benefits and best practices.
We are excited to see what's next for Isabel and are proud of her for taking ownership and raising the bar!