During Hispanic Heritage Month, we're inviting L&P employees to share about their everyday Leggett life and their heritage.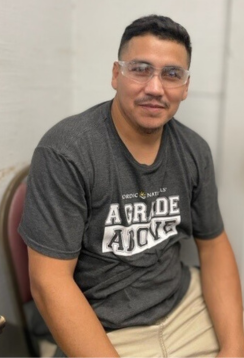 Meet Miguel Manriquez! Miguel is a Roll Packer and has been with L&P for five years.
"I am a proud Hispanic who works hard for his family. I enjoy working with my coworkers and upper management. L&P is like a second family to me," said Miguel.
"At work, I do my daily exercises after clocking in. Then, I inspect the roll pack machine I will be working on throughout the night. Once everything is correct, I start rolling. When it's time to go home, I clean my roll pack machine, organize the carts in my area if needed, and scan my production tags."
Before and after work, Miguel prioritizes his family.
"I spend time with my family before work. After work, I take my kids to school and then rest."