At L&P, our Information Technology (IT) professionals often work behind the scenes, enhancing our business systems and processes and providing around-the-clock support to keep us connected.

IT Professionals Day is September 19, and we want you to meet some of our amazing colleagues in IT!
---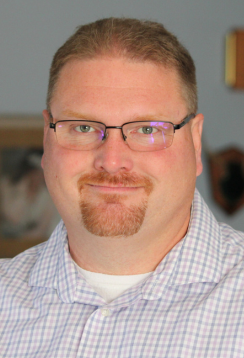 Jason Tyler, Principal Security Architect
Jason has been with us for 23 years and enjoys working with the many dedicated and talented people at L&P.
What do you enjoy most about your role?
"While I enjoy the technical aspects and challenges of security architecture, what truly sets Leggett apart is its culture and willingness to continuously improve. My role serves as a catalyst to bring many people together to create a secure environment for the company to grow while enabling business processes to function."
What inspired you to start a career in IT?
"At nine years old, I fell in love with DOS 3.2 (an operating system). Ted, my mentor and friend, took my DOS manual and put a line through all the commands that were deemed too dangerous to run, so naturally, I ran a few of them and formatted a few system disks as a result. Making mistakes and learning from them have taught me many valuable lessons and inspired me to continue to expand my IT knowledge.
In high school, I had opportunities to work with high-end Silicon Graphics Indy and Octane machines and run a Bulletin Board System (BBS) at home. At this point, IT was in my blood. I applied for my first job at McDonald's and was turned down (guess I wasn't qualified), so I applied at RadioShack and they hired me! The rest is a technical blur, as I've worked on thousands of machines and networks."
---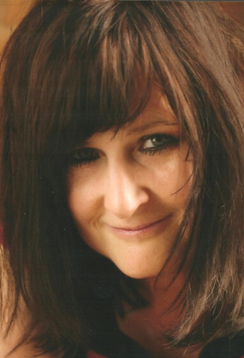 Julie Storm, IT Support Analyst III
Julie has been with us for 17 years and is currently Tier 2 Support, which is where IT-related issues go if support beyond what our Service Desk can provide is needed.
What do you enjoy most about your role?
"Working with a wide variety of people from all over the world is the best part of my job! I get to form long-lasting friendships with the kind of people that you know would always be there to pick you up when you fall (right after they stop laughing at you). These relationships are so important to my job because they help me discover that a problem is forming before it gets too large.
The people in the branches and in sales really help make money for L&P, so keeping those people running is how I contribute."
What inspired you to start a career in IT?
"I was working at a large tech company, and during the morning production meetings, it became very obvious to me how much impact IT support, whether good or bad, can have on the day-to-day ability of a company to earn money. Also, I was told that I have the face for phone support. That probably was not the compliment I took it to be."
---