At L&P, our Information Technology (IT) professionals often work behind the scenes, enhancing our business systems and processes and providing around-the-clock support to keep us connected.

IT Professionals Day is September 19, and we want you to meet some of our amazing colleagues in IT!
---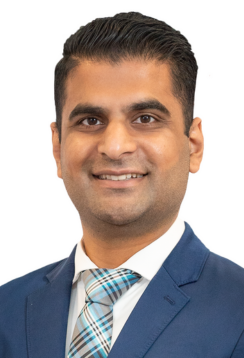 Bilal Bhatti, IT Project Manager
Bilal has been with us for two months, so his journey at L&P is just beginning.
What do you enjoy most about your role?
"I enjoy collaboration and continuous learning. Collaboration is important because a project's success depends on effective teamwork and communication. I also enjoy the continuous learning opportunities, as many projects involve cutting-edge technologies and methodologies. We have the opportunity to stay up to date with the latest trends and technologies, which can be intellectually stimulating."
What inspired you to start a career in IT?
"Being a problem solver was my inspiration. I love being around technologies and finding creative solutions to use and improve them. This eventually led me to obtain my Bachelor of Science Degree in IT – Networking & Telecommunications 12 years ago from George Mason University in Fairfax, Virginia."
---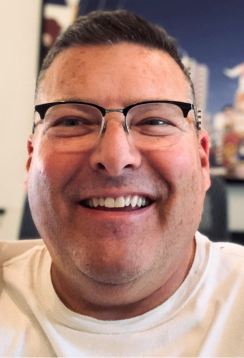 Mark Taylor, Sr. Global Network Manager
Mark has been with us for a year and served in the U.S. Army and National Guard for 30 years. His team is responsible for "keeping the lights on," which means ensuring that cables, circuits, and permissions allow for secure and reliable network access to the applications that help L&P make products and move them around.
What do you enjoy most about your role?
"The best thing at L&P is the people. I really like driving down our time to repair with a team of dedicated engineers and working with many of our vendors to implement best practices, monitor, and troubleshoot. Every day, there's a new problem, challenge, or project, and that's why I love IT."
What inspired you to start a career in IT?
"The constant change and improvement in IT capabilities keeps me excited about work each day.
Fresh out of college, I had two careers — one as a civilian and one as an officer in the National Guard. As a civilian, I started working at Hewlett Packard as an Environmental Health and Safety professional and quickly realized I was actually good at this Unix (an operating system) stuff. I was always writing programs and creating web forms for safety issue reporting. Then, I got a chance to be full-time with the Army and chose IT management as my secondary skill.
One of my favorite times was when I served as a Brigade S-6 (a Signal Officer). I was responsible for the communications systems across a Heavy Armored Cavalry Brigade and was given an opportunity to run the base's data center. The IT knowledge I gained helped me remain employed as I transitioned back to being a civilian."