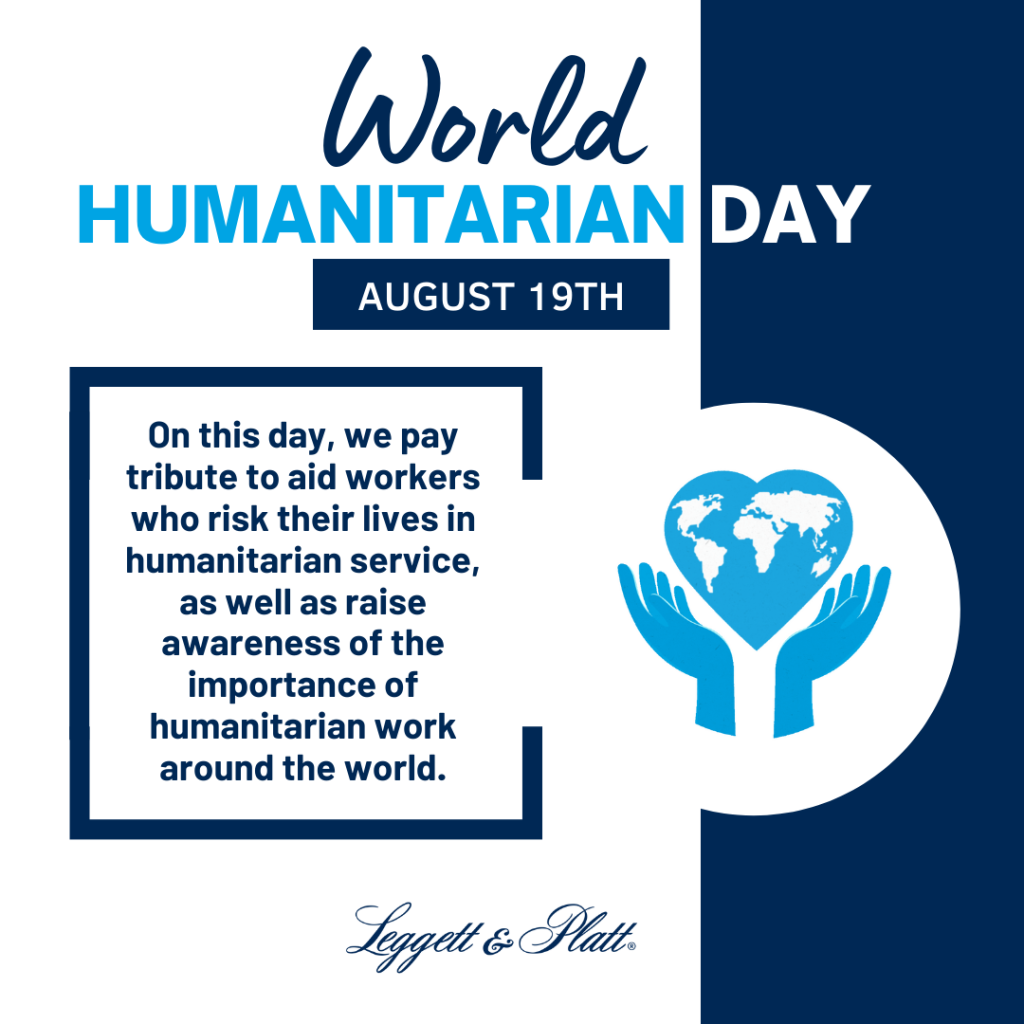 At L&P, we have always believed in doing the right thing. Our corporate giving promotes goals that support our company values, one of which is helping communities in crisis. We seek to assist in disaster relief and humanitarian work around the world with financial or in-kind contributions to those in need. In 2022, we contributed to more than 125 agencies working to provide vital resources and programs worldwide. The need is greater than ever.
*Here are a few facts about the humanitarian crisis and those who risk their lives to help others:
339 million people will need humanitarian assistance in 2023. This equals 1 in every 23 people on the planet.
Over 122 million more people are facing hunger in the world since 2019.
More than 1 percent of the world's population, 103 million, are displaced. About two-thirds of those who are displaced, originate from countries with food crises.
In 2022, 116 aid workers were killed while saving others.
8 months into 2023, at least 149 aid workers have been attacked while carrying out their life-saving work.
We honor the humanitarians who work tirelessly to save lives and bring hope to people in need, no matter who, no matter where, no matter what. To learn more, visit The United Nations – World Humanitarian Day.
*Sources: World Vision and The United Nations – World Humanitarian Day