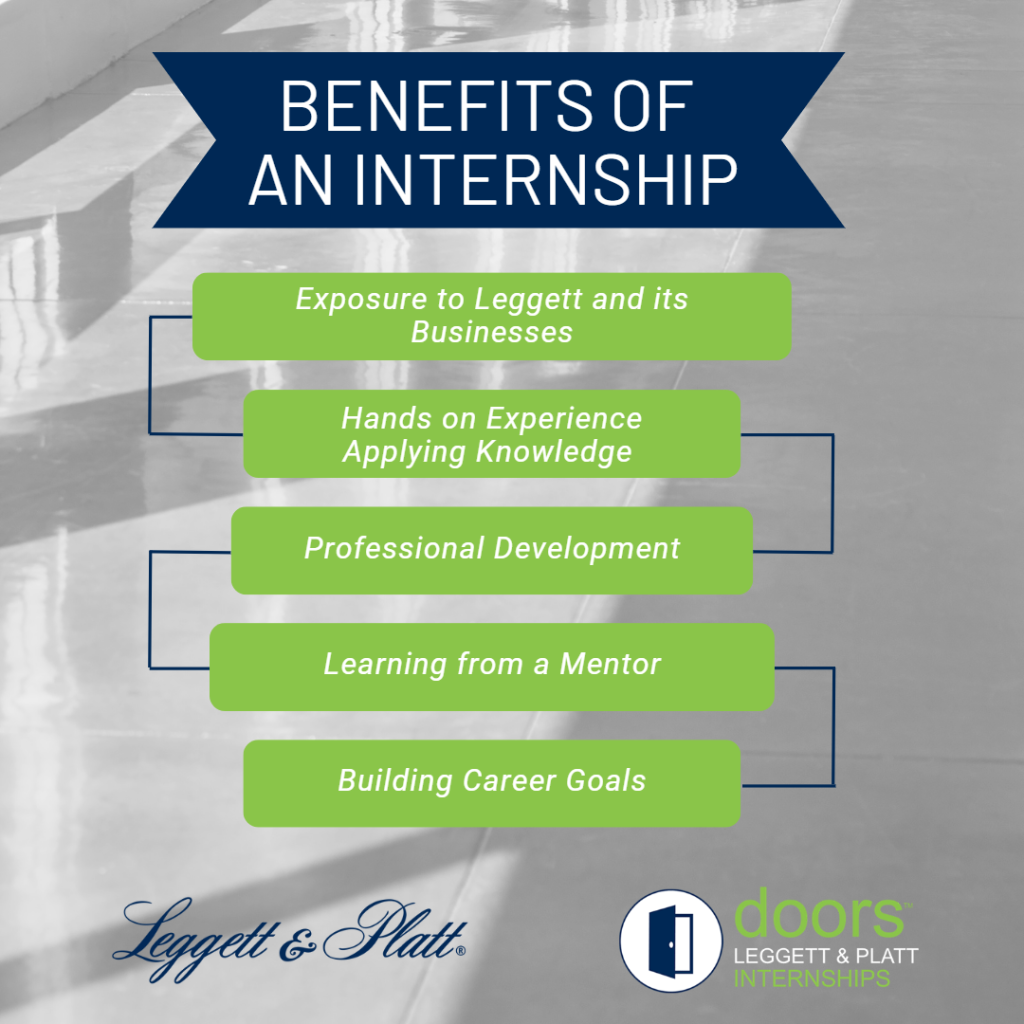 Internships can be a great way to gain hands-on experience in your field of interest and make industry connections. They can also help you apply what you've learned in the classroom to a real-world setting and stand out to potential employers. Here are a few more of the benefits of a Leggett internship:
Exposure to L&P – Leggett is a global manufacturing company with 135 facilities in 18 countries. When you intern at Leggett, you gain insights into different areas of the organization. This exposure helps interns understand the company's operations and potentially explore future career paths within Leggett.
Hands-on Experience – Doors offer students hands-on opportunities to work in their desired field. You learn how your studies apply to the real world and gain experience that sets you up for future success.
Professional Development – During your internship, you'll learn how to engage in a professional environment. You'll hear presentations on networking, goal-setting, how to create compelling presentations, and more.
Mentorship – Throughout your internship, you'll work with a Leggett mentor who will guide you and help you develop professional skills through hands-on knowledge they've developed over years of experience.
Building Career Goals – Through your L&P internship, you learn valuable insight into your career, which helps you refine your interests and make informed decisions to progress toward your goals.