July 30 is International Day of Friendship—a day to recognize the bonds that support and uplift us. To celebrate, we're spotlighting some of the great friendships at L&P.
Meet Alexa Driskill, Strategy & Business Intelligence Analyst, and Kaycia Frieden, Internal Audit Project Supervisor! Alexa has been with L&P for 12 years, and Kaycia has been with L&P for eight years.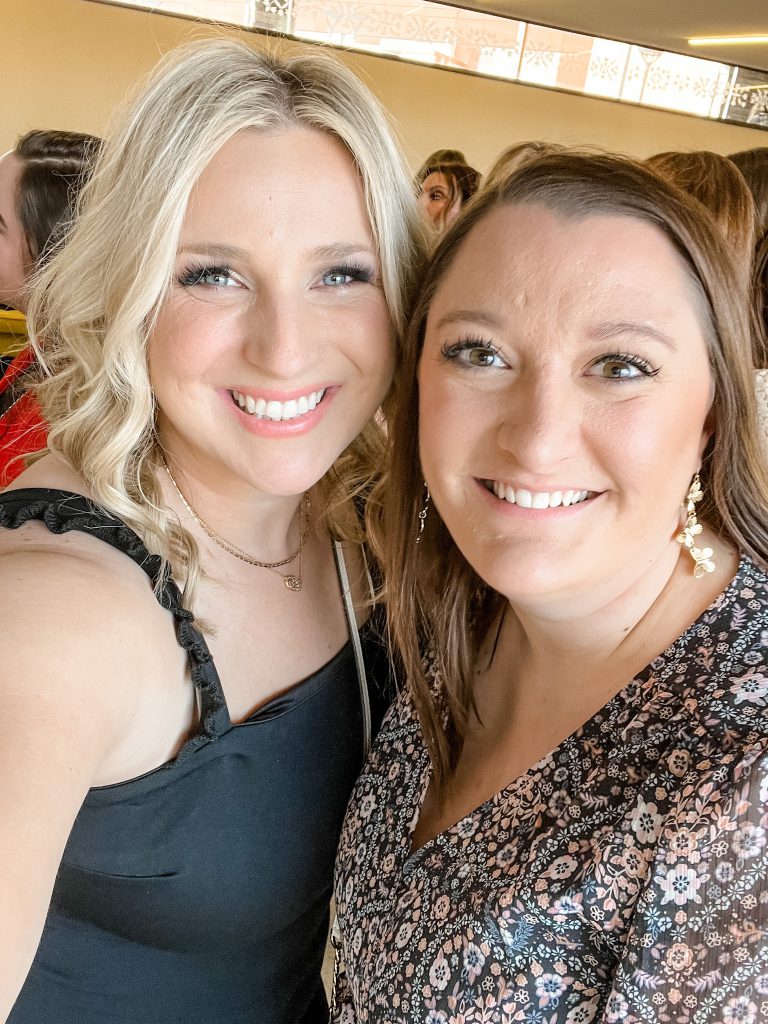 Kaycia and Alexa's friendship started at L&P:
"You could say it was 'friendship at first sight,' but in reality, Alexa only liked me because, at the time, I had red hair and she thought that was cool," joked Kaycia.
Alexa continued, "I remember going home and telling my husband that we had a new girl in the department with red hair and the longest eyelashes I'd ever seen!"
"We have to credit our other great friend, Cheryl Jones, for putting us together, because we all bonded once I started opening up at work more," said Kaycia. "We traveled together for Kaycia's first audits — Seattle, San Luis Potosi, Atlanta, Jacksonville — and it wasn't long before we were constantly laughing, sharing everything, and I no longer had to describe her to my husband as 'the new redhead,'" added Alexa.
Alexa and Kaycia shared what they've come to admire about each other:
"I have always looked up to Alexa as a bonus older sister, because, well, she is the old one in this friendship, and I love and respect her for so many things," said Kaycia. "She is intelligent, kind, sassy, and brave—she isn't afraid to tell me what's on her mind."
"She is also a fantastic mother, solid friend, and giver of time and energy. In the last six months, I've watched her navigate life in a new way since losing the love of her life, so I would also add 'strong' to the list. I wouldn't be where I am in my career or life without her help, and I am so thankful for a best friend like her."
Alexa continued, "It's true—I am the old one in this relationship, but what Kaycia lacks in years, she makes up for in emotional maturity and endless selflessness. She is the friend everyone deserves. She will go out of her way to do anything for anyone, never says no, volunteers her time and money, loves fiercely, and is a wonderful wife and mother."
"She's helped me navigate so many obstacles over the years—from job changes to parenting struggles. She always has my back, and it's become so obvious over the last six months since my husband passed. She lifts me up in my darkest moments and has become so much more than just a work friend."
We asked Alexa and Kaycia to share how having a good friend at work impacts their jobs:
"Everyone needs someone at work they can trust and who will cheer them on rather than see them as competition," said Alexa. "Anytime I'm having a bad day, I know Kaycia will listen without judgement and will offer encouragement. Anytime I'm having a good day, she will celebrate with me."
Kaycia added, "Without work friends, I don't know where I would be professionally or personally. It's heartwarming to know I have someone who shares the same core values and lends an ear to chat about work-life balance. If I am feeling overwhelmed, I have her to reach out to, and I know there will be no judgment. I am just so grateful!"