Our teams at the California locations of Elite Comfort Solutions (ECS) promote and celebrate safety with an Elite Safety Employee of the Month program.
Employees can nominate their peers who they recognize as safety leaders and who are making a difference at their branches. The managers from the facilities vote for a nominee, and the employee with the highest vote is named the Elite Safety Employee of the Month.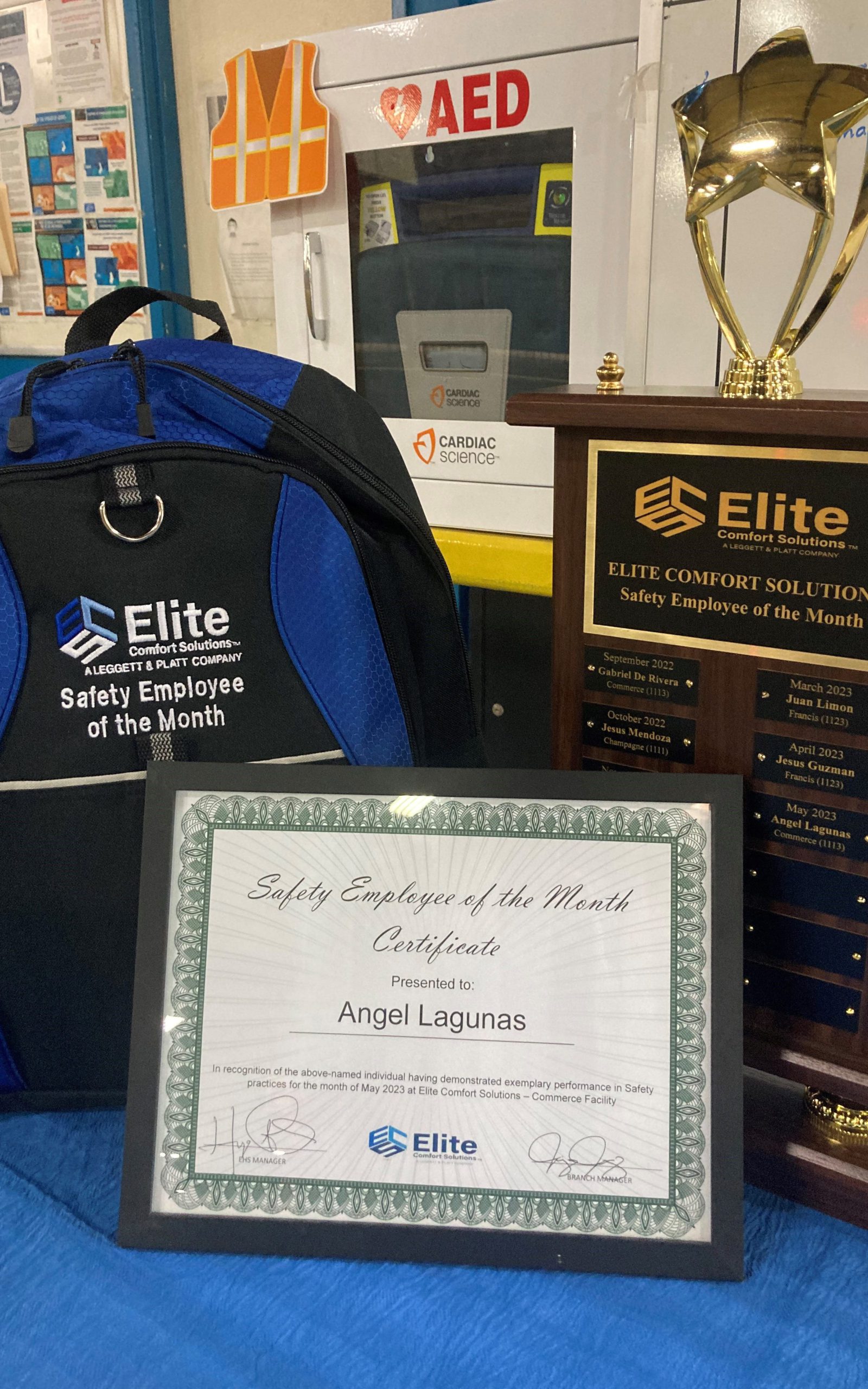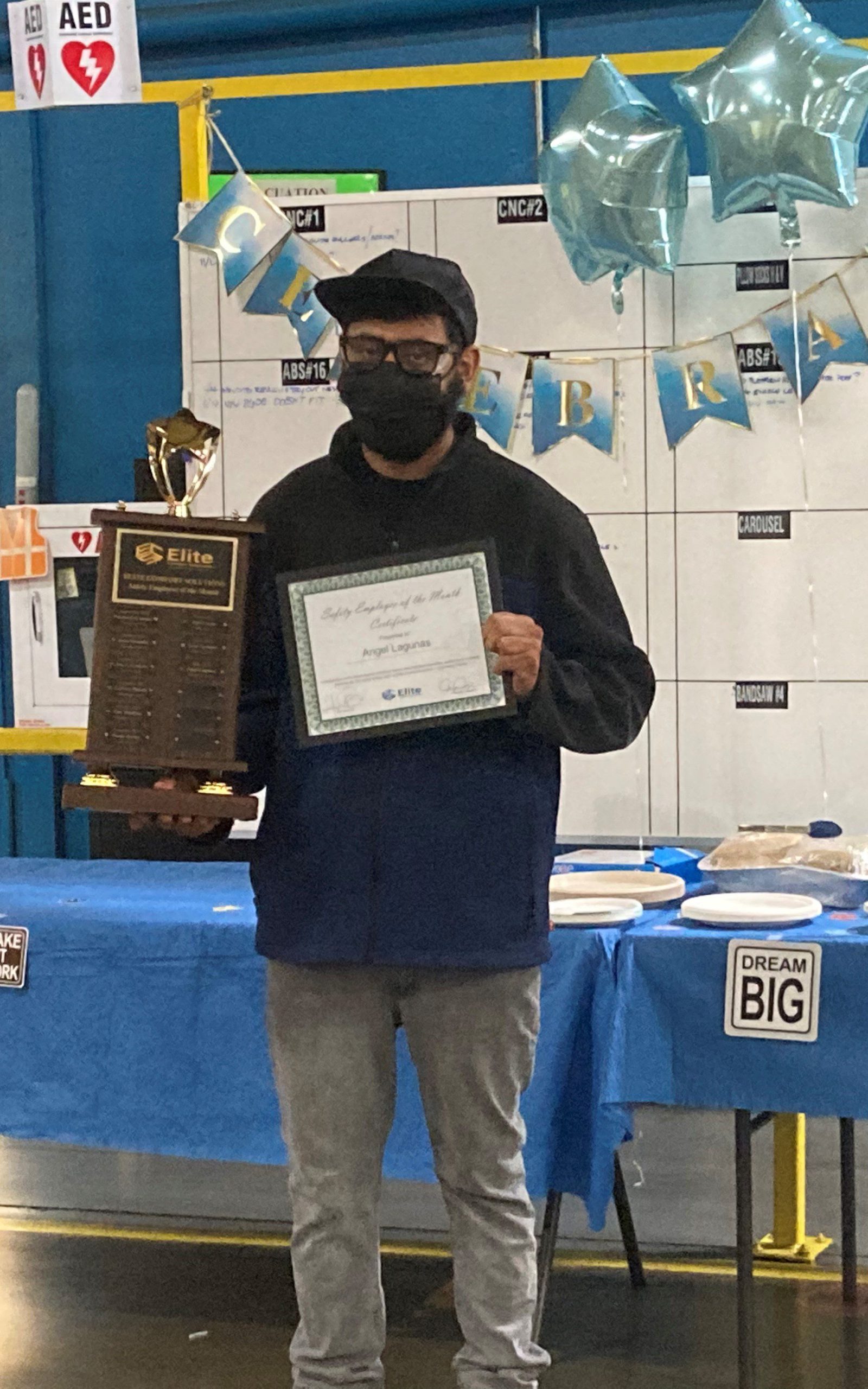 Angel Lagunas, Machine Operator at ECS Commerce, in Commerce, CA, is named Safety Employee of the Month.
"This program is helping employees across the ECS California network to understand the significance of a positive safety culture," says Hugo Alvarez, Senior EHS Manager. "Recognizing the safety actions of the workforce promotes an autonomous safety culture and sets the example of what safety leaders look like."
Each Safety Employee of the Month is recognized at a celebration luncheon at their branch, where the employee is given a certificate, a token of appreciation, and the entire branch is presented with a trophy that includes the names of past and present Safety Employees of the Month.
For the first time, the ECS California network plans to have a year-end celebration where they will invite the 2023 winners and name a Safety Employee of the Year.
Congratulations to ECS California and their commitment to prioritizing the safety and care of each other. You are living out our value of putting people first!