Our tenth summer of the Doors Internship Program is underway! Through virtual workshops, our interns work on goal-setting, networking, personal branding, and communication within their fields.
We invited our interns to share their experiences this summer.
Meet Josef Hefele from Munich, Germany. Josef is a Senior at the University of North Carolina, Wilmington (UNCW), majoring in Accounting.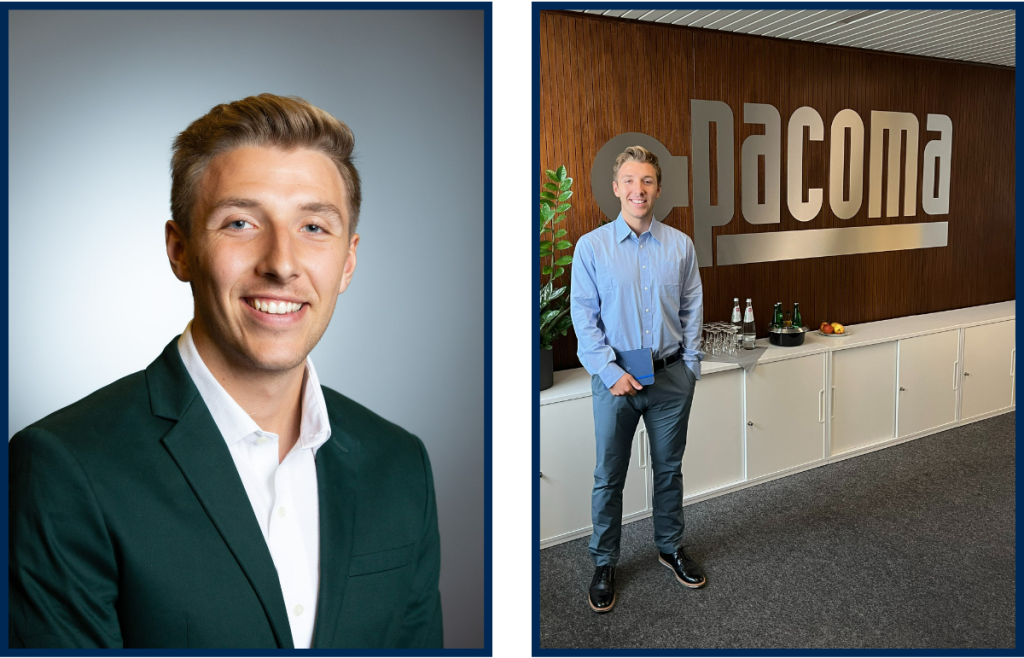 What does your internship with Leggett entail?
The internship has exposed me to many different things, from visiting the factories and understanding how hydraulic cylinders are made, which helps to understand the finance part behind it, to interacting with other people within the branch and supporting the finance team with different tasks.
What is the most valuable thing you've learned so far during your time at Leggett?
Having an open mind and being eager to learn are the most important things I have learned. There are so many opportunities within Leggett, making it very easy to enter a different industry or segment while still working for the same company. Being open to new things and challenges can ignite interests you didn't even know you liked.
What are your goals through your internship?
My main goal is to get familiar with different accounting software and enhance my Excel skills, as these technical skills often fall too short in the classroom. Additionally, I have set a goal always to be approachable for new tasks, so the team can come to me if they need something done.
What has been your favorite part of your internship at Leggett?
The people I work with have been outstanding and my favorite part of this experience. Before starting my internship, I did not know what to expect in the corporate world. Coming to work at Leggett's Precision Hydraulic Cylinders (PHC) – Wilmington Branch gives you a feeling of being cared for, despite being part of a large corporation.
How will you apply your experience this summer as you return for the Fall semester?
Getting a taste of what it is like in the working world has helped me see the importance of the foundation taught in the classroom. I am sure many fellow students ask themselves why they learn particular things, but having a solid foundation will help them learn more quickly and better understand processes. I will use this internship experience to build an even stronger foundation for the future.
Please join us in wishing Josef well!