For the second year, Leggett & Platt has partnered with Destination Imagination (DI), a global community of 28 countries on six continents, whose focus is to inspire and equip today's youth to find their creative self-expression by providing challenges rooted in science, technology, engineering, arts, and math (STEAM).
Through DI, youth from schools worldwide compete in regional STEAM challenges and tournaments with the hopes of advancing to the Global Finals, the culminating challenge experience.
Thanks to the support of L&P, DI sent multiple teams from around the world, including two teams from Ukraine, to compete at the Global Finals held in May in Kansas City, Missouri.
"Your support of the Ukraine and Ukrainian children not only helped them to participate in the Global Finals, but it helps to develop their creativity and curiosity as well as advance DI in Ukraine," said Vasyl Dunets, Ukraine Team Leader.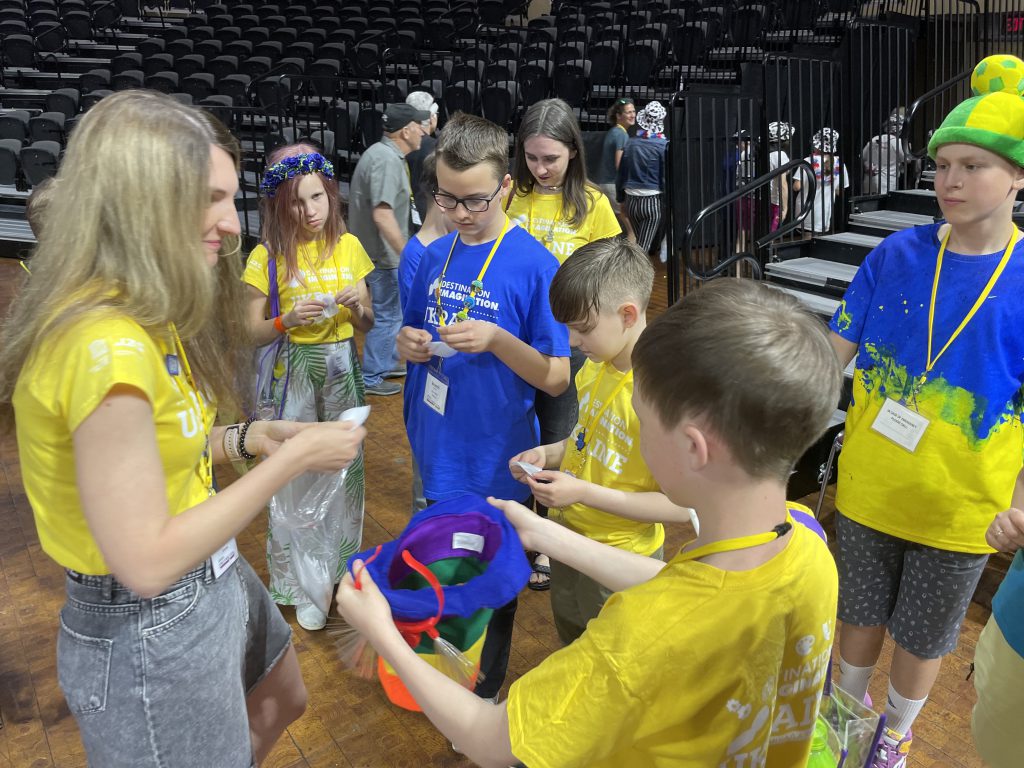 A popular activity at Global Finals is pin trading. Teams can make pins or bring pins from their affiliates and trade them with teams worldwide. Leggett presented the Ukrainian teams with L&P pins.
"The children enjoyed sharing pins during the Global Finals, and after returning home, we also sent the pins to teams who could not visit the U.S.," said Vasyl. "Thank you to our friends at Leggett & Platt, who supported our Ukrainian teams."