Recently, Leggett & Platt partnered with Kansas Legal Services and co-hosted an expungement clinic in Pittsburg, Kansas. The expungement clinic helped residents who were arrested or convicted of some types of past crimes get a second chance by getting their records expunged.
Expungement is the legal process of removing or sealing a criminal record from a person's public record. Criminal convictions and other offenses can stay on a person's record for years and become a barrier to obtaining employment, housing, and education. When a person's record is expunged, no information related to the arrest or the conviction can be disclosed to the public, offering individuals a second chance.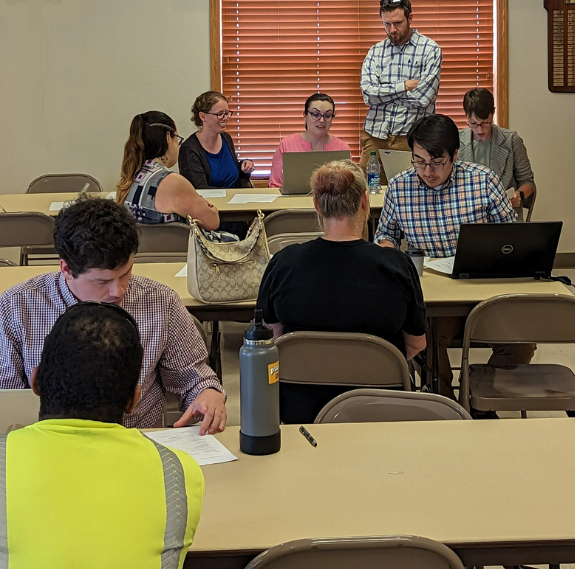 Having a criminal record, even just an arrest, can stop a person from qualifying for many types of jobs and benefits. During the free clinic, residents with eligible cases met with volunteers from L&P and Kansas Legal Services, who reviewed their cases and helped draft the necessary paperwork.
"It was rewarding to be a part of such a worthy cause. Each person we helped was so thankful and appreciative," said Alex Aguilera, Assistant General Counsel – Litigation & Compliance, who volunteered and helped coordinate the event. "You could tell that they were excited to move on with their lives and put their prior mistakes behind them."