Team members from Hanes Industries in Conover, North Carolina, spent their Earth Day giving back to the local community by volunteering for Catawba Valley Habitat for Humanity.
The mission of Habitat Catawba Valley is to help homebuyers build a safe and affordable place to call home. The need for Habitat for Humanity in local communities is greater than ever. The current real estate market makes homeownership difficult for many, especially those whose income falls below the area's median.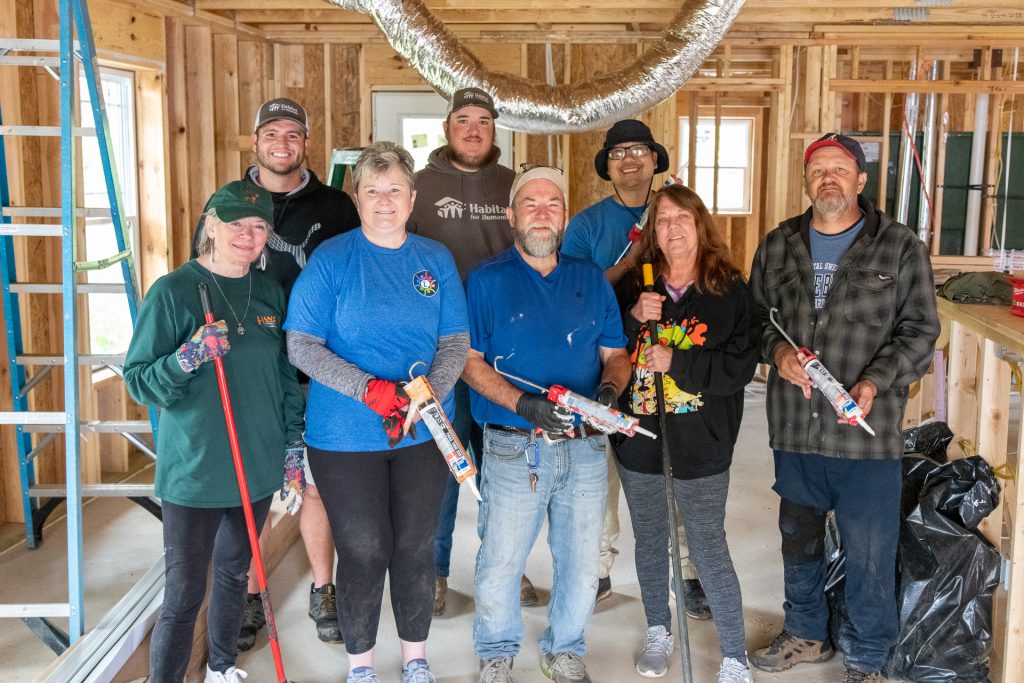 "Our goal is to put hardworking families into a home, breaking the cycle of renting and unlocking a new type of generational wealth through homeownership," says Phillip Stepp, Digital Marketing Manager for Catawba Valley Habitat for Humanity. "We achieve this with help from the local community through monetary donations, donations of items to ReStore (a retail store that sells gently used furniture and home accessories), and the hard work from our volunteers and homebuyers."
The Hanes volunteers visited a neighborhood that is getting a much-needed makeover and assisted in the construction of two different home projects. The team even had the opportunity to work alongside the future homeowners and share their personal stories.
"I volunteered because I understand how it feels to need a helping hand," says Brandon Phothichack, a team member from Hanes. "I've struggled, and I've known people who have struggled, and I've worked with people who were in the program at Habitat and have succeeded in achieving their dreams of owning."
Thank you to our Hanes team for giving back to their community and living out our values of putting people first and doing great work together!