Leggett & Platt believes in supporting the communities where we live and work. With that goal at heart, L&P is sponsoring the Trinity River Waterwheels Initiative in Fort Worth, Texas.
This initiative seeks to install large, solar-powered litter capture devices, or "waterwheels," in the Trinity River. Waterwheels are a proven, sustainable, lower-cost technology to clean waterways. A waterwheel can remove up to 50,000 pounds of litter per day – about the size of two and a half garbage trucks. Removing the waste protects the water quality, improves the aesthetic and usability of the river, and improves the aquatic ecosystem for fish and wildlife.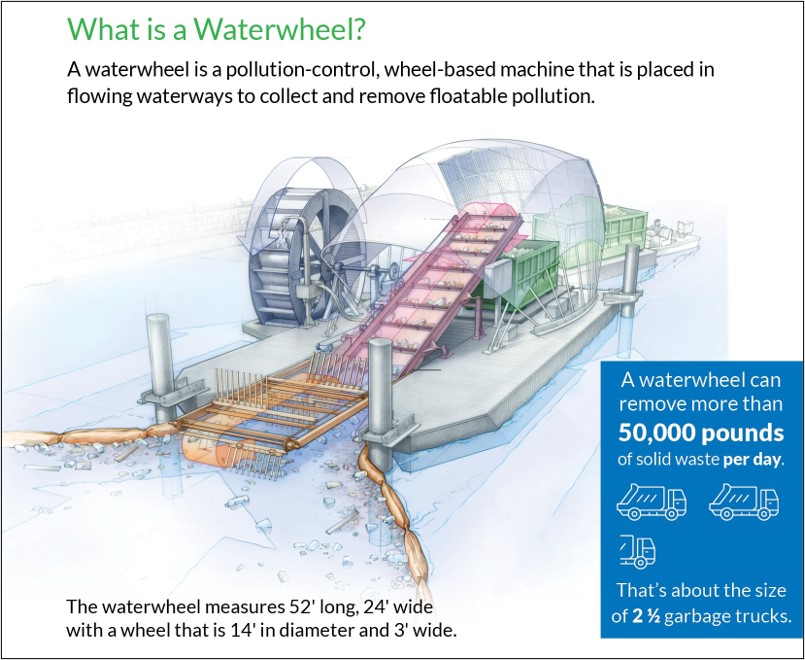 "The Trinity River provides 710 miles of habitat, drinking water, tourism, and recreation," said Juli Ragland, Environmental Program Manager for the City of Fort Worth. "The impact of this project will reach beyond Fort Worth and the metroplex and provide a cleaner river to the Gulf of Mexico."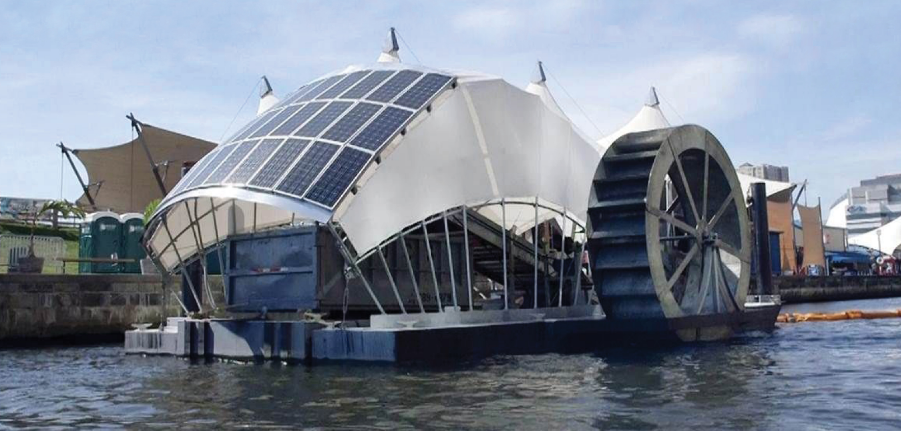 The Trinity River Waterwheels initiative aligns with our L&P commitment to being good stewards of the environment and our company's value of doing great work together.
"We are excited to be part of the solution to reduce litter in the City of Fort Worth through our support of the Trinity River Waterwheels Initiative," said Tamara Cook, L&P's Sustainability Director. "The Waterwheels will benefit the Fort Worth community and communities beyond by collecting trash and litter from the Trinity River."
The Waterwheels Initiative also aligns with our commitment to being good partners in the communities where we operate. Leggett has produced carpet padding in the Fort Worth area for over 50 years and works hard to create sustainable solutions with our products. In our Flooring business, we manufacture carpet cushion products that are certified by the Carpet and Rug Institute (CRI) Green Label Plus and help customers achieve Leadership in Energy and Environmental Design (LEED) green building certification. Each year, we incorporate several hundred million pounds of recycled urethane foam in our production of bonded carpet cushion.
"Supporting the Waterwheels initiative and recycling foam to make new carpet cushion products are excellent examples of how L&P is supporting positive environmental impacts in the Fort Worth community," concludes Tamara.
To learn more about the Trinity River Waterwheels Initiative and follow along as they plan construction for the first Waterwheel in Fort Worth, visit their website. And to learn more about our Environmental, Social, and Governance efforts, visit www.leggett.com/sustainability.