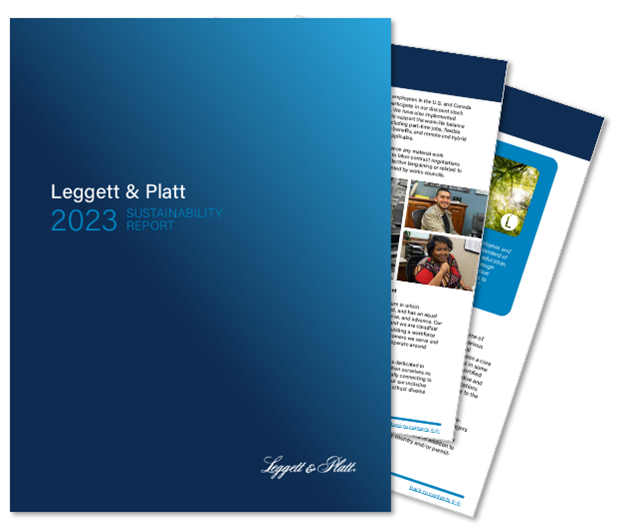 At L&P, our mission is to build businesses and a culture that are sustainable for generations to come.
We recently published our 2023 Sustainability Report, which provides information about our approach to and performance on the environmental, social, and governance (ESG) matters that are most important to our business. As we move through 2023, our key ESG initiatives include:
Developing and communicating ESG goals, including climate-related targets.
Establishing a roadmap of actions that will support us in meeting our ESG goals and targets.
Obtaining third-party limited assurance of our greenhouse gas (GHG) emissions data and publicly reporting our data.
Advancing our ID&E efforts as outlined in more detail in our report.
Building upon our management systems to improve data collection and contribute to broader companywide sustainability advancements.
Continuing to enhance our supplier assessment process, including a heightened emphasis on labor and social standards and cybersecurity controls.
Maintaining our commitment to transparency and continuing to share our corporate sustainability approach and performance.
Thank you for your support as we continue to build and report on our sustainable practices. Read our full Sustainability Report here: 2023 Sustainability Report