It's Earth Month! At L&P, we are committed to fostering a culture that cares about our planet and providing sustainable solutions for our customers. Throughout the month of April, we'll be sharing our efforts to be responsible stewards of the environment and communities where we live and work.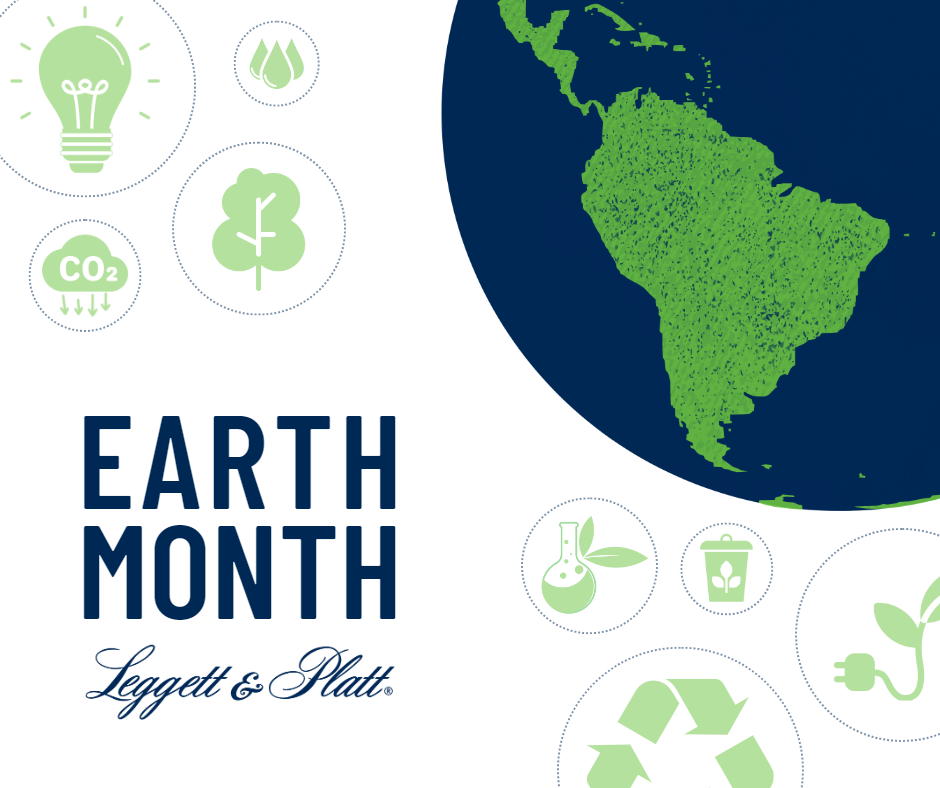 Our Commitment
The continued success of our company is built upon the culture and values of our nearly 20,000 employees who are dedicated to creating innovative and sustainable solutions, ensuring a safe and inclusive workplace, and driving value for our shareholders.
Our commitment to corporate sustainability reflects and reinforces our culture and our values. Our businesses are building sustainability into product development processes and designing products for improved durability, recovery, and recycling at end of life. We ensure compliance with environmental regulations everywhere we operate and engage employees in the development and implementation of sustainability and environmental programs.
Ideas for Celebrating Earth Month
If you're looking for ways to care for and appreciate our planet, check out the following ideas:
🧹 Community Cleanup — Notice a lot of litter around your community? Consider talking to your local government to see if a litter cleanup program exists and how you can get involved.

♻️ Composting — Help keep waste out of landfills by turning your food and yard waste into compost that can be added to your yard's soil. To get started with composting, check out the US Environmental Protection Agency's Composting At Home resource.

🌿 Appreciating Nature — In our busy lives, we may forget to notice nature's beauty and all it provides. Take time to reconnect with nature by watching a nature documentary, going for a walk, visiting a park, or checking out what's in your own yard.

🛍️ Reusable Shopping Bags — Instead of using plastic bags at a store checkout, consider purchasing or using reusable shopping bags to help keep plastic out of landfills. You can also make your own reusable shopping bags.