Our Home Furniture branch in Sackner, North Carolina, reached a tremendous safety milestone: 500 days without a recordable accident. We talked with Branch Manager, Joe Dishman, about the achievement, the safety culture at Sackner, and how this milestone supports our company value of putting people first.
Who made the 500-day safety milestone possible at Sackner?
This achievement takes every person at the branch to work safely, report near-misses, and safety suggestions, so we can continuously improve. Everyone must be engaged in the process to make this happen.
What is the safety culture at Sackner, and what kind of safety trainings does your branch perform?
One of the most important aspects of our safety culture is making sure every employee is aware that they have the right to shut down equipment that they feel is unsafe and bring it to their supervisor's or manager's attention. We also have a safety board at the time clock which displays safety, first aid, and near-miss information on it. This board also has an LED spotlight that can change to flashing yellow in the event of a near-miss to help bring awareness to the incident.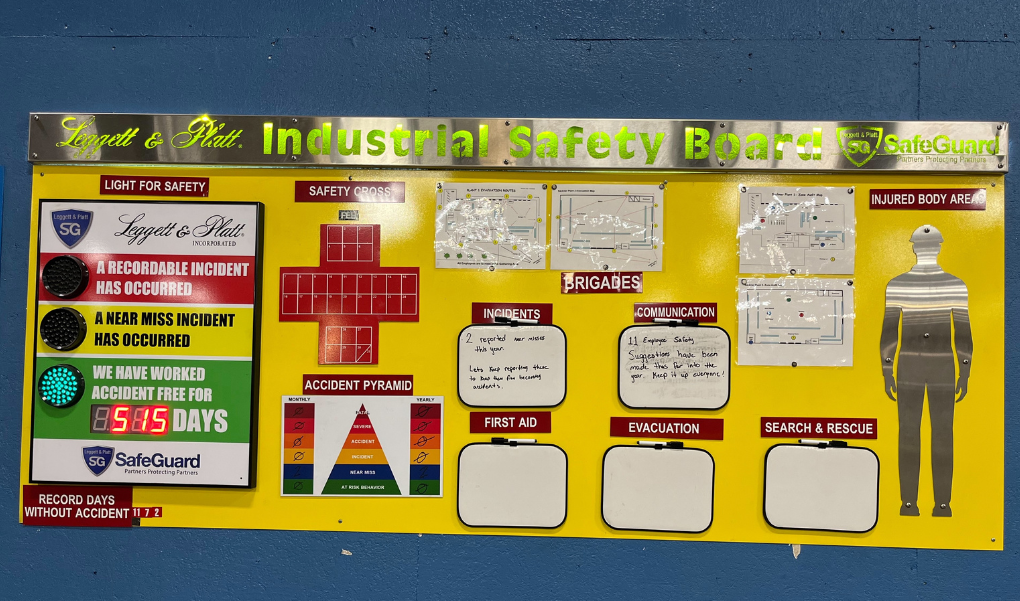 Weekly Toolbox Talks are led by supervisors and operators. We also have a monthly safety team meeting comprised of management, supervisors, and production employees. Employees are rotated in and out, so everyone has a chance to be in the team meetings.
How does L&P's value of Putting People First contribute to this safety milestone?
Sackner has around 50 employees, so every employee knows each other well. We know about others' families, friends, interests, and hobbies. When our employees feel more like family, then we all want to look out for each other and keep each other safe.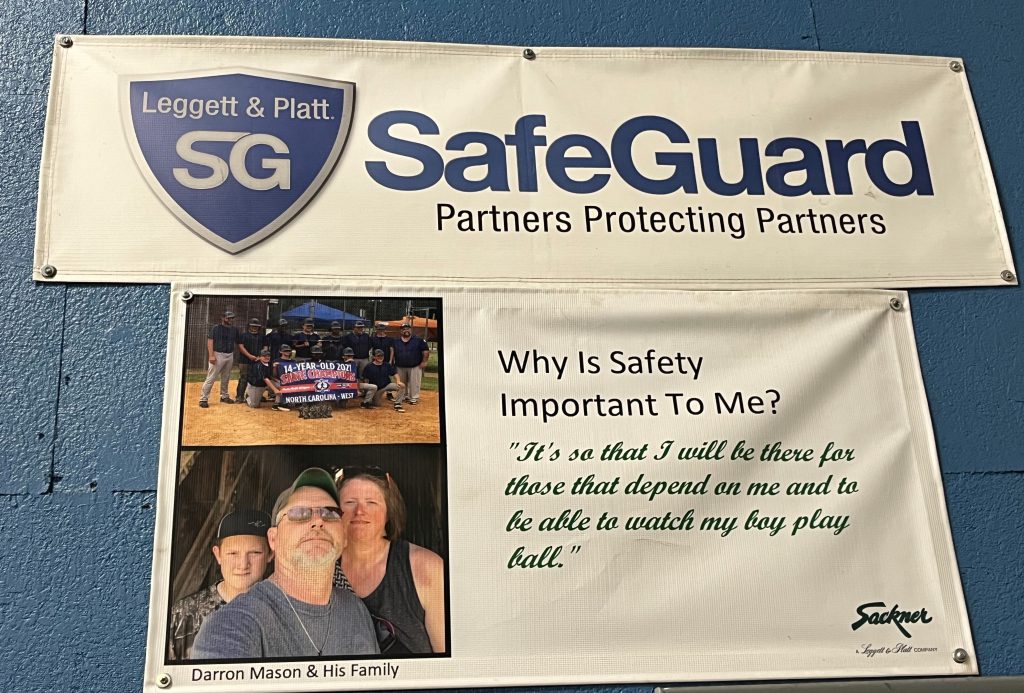 What does the 500-day safety milestone mean to everyone at Sackner, and do you have a future goal in mind?
We are very proud of this accomplishment. Since we run three shifts, seven days a week, we do have some days when operators are working without management or a supervisor presence. Sackner's safety program speaks for itself through these great achievements.
Our goal is to drive to zero, meaning zero accidents. The next milestone we are quickly approaching is 2 years accident free. In the meantime, we will continue to keep safety at the forefront of our culture.
Congratulations to the entire Sackner team!