During the month of March, we're inviting women at L&P to share about work and what makes them proud to be women in the workforce.
We'd like you to meet Carey Zuidema-Gray! Carey has been with L&P for 16 years and serves as Quality System Engineering on our team in Lakeshore, Ontario, Canada.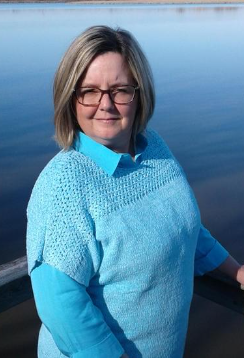 Tell us about work.
I report to the Quality Manager in Lakeshore and provide support to the L&P Automotive branches in North America. I'm always continuing to learn and grow, even after 16 years.
I really enjoy working with our L&P family to maintain and improve our management systems and celebrate our success. I enjoy these rewarding opportunities and experiences.
What makes you proud to be a woman in the workforce?
I am proud to be part of a dedicated and professional team where I am valued and appreciated for the individual that I am!
What does International Women's Day mean to you?
This day gives me the opportunity to focus on, acknowledge, and appreciate women and their achievements. What would we do without our esteemed colleagues, beloved mothers, daughters, and wives, dear sisters?
And, I want to note that when it comes to sports, women and girls have got it all. I think women's sports are thriving, and there are many reasons for this. Most notably, it's because of the success of women's teams and athletes in tournaments globally!