During the month of March, we're inviting women at L&P to share about work and what makes them proud to be women in the workforce.
We'd like you to meet Damaris Velazquez! Damaris has been with L&P for almost seven years and is a Senior Programmer Analyst based in San Luis Potosí, SLP, Mexico.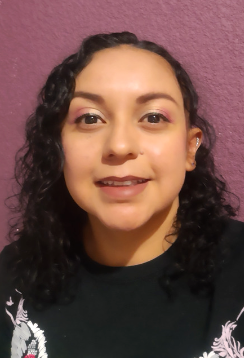 Tell us about work.
I'm a Senior Programmer Analyst for the iScala team. In this role, I develop new LPscala projects, and I support current programs to help users do their daily work.
On a typical day, I work on projects that are assigned to me, and if a user reports an issue or has questions about LPscala or iScala, I research and find the solution to their request.
I really enjoy the opportunities to talk with people around the world, learn new things every day, and challenge myself to find better solutions for users.
What makes you proud to be a woman in the workforce?
It makes me proud to find solutions that make user activities faster or easier within different branches.
Also, I am proud of being able to match my work, family, and personal roles to achieve my professional and personal goals, and I am proud to be an inspiration to my daughters.
What does International Women's Day mean to you?
Women's Day shows us how strong and capable we are. It teaches us that gender is not decisive for standing out in the world and that the most important thing is to have determination, drive, and desire.
This day is a constant reminder of the motivation and drive that all women have to get ahead, grow, create, motivate, and evolve.