Roxanne Willard, Demand/Office Manager at Carthage Spring (Branch One), recently used her talents to design a centerpiece for the Leggett & Platt table at the Carthage Chamber of Commerce's annual banquet. Her creative design won the banquet's top award!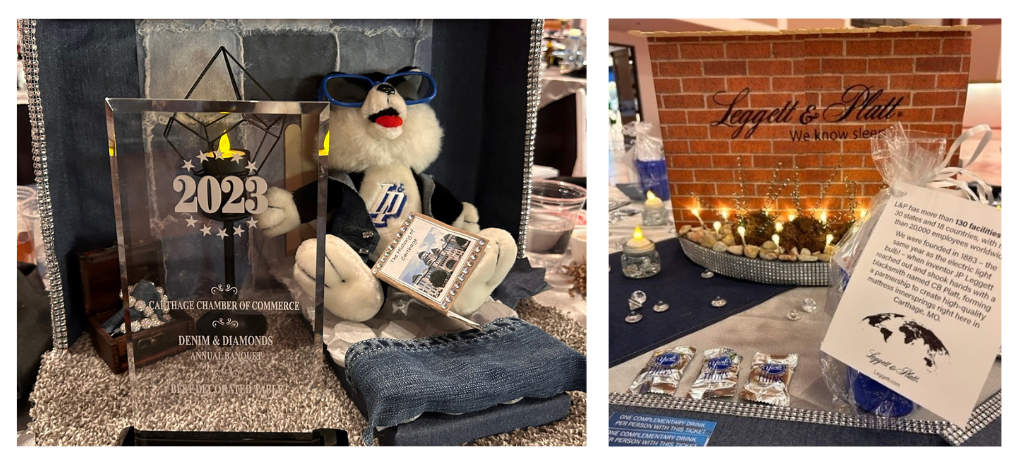 Her table design incorporated elements that were representative of and inspired by Branch One. For example, the denim-like material used for the cat's vest, place mats, pillow, wall covering, and box spring were all used from scrap materials. The brick wall resembles the wall from the original Branch One building built in 1883.
"My goal was for our community to understand what we do at Branch One," she said. "I was very proud that I represented Leggett & Platt to the best of my ability, and it paid off!"
Congratulations, Roxanne!