During the month of March, we're inviting women at L&P to share about work and what makes them proud to be women in the workforce.
We'd like to introduce you to Laiza Cardoso! Laiza recently joined L&P as a Plant Accountant for our branch in London, Ontario, Canada.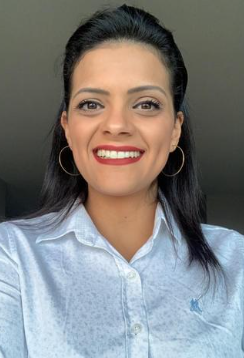 Tell us about work.
My day is full of numbers, spreadsheets, forecasts, and balancing accounts. I work with other departments and people from different branches to ensure our numbers are correct.
What I like most about work is that while I do my job and complete my activities, I can count on a team who is available to help one another.
What makes you proud to be a woman in the workforce?
I feel honored to be part of a great company. I believe that I have this opportunity, not only because I sought to study, work, and learn, but also as a result of the fight for equality.
What does International Women's Day mean to you?
International Women's Day represents the strength, beauty, and sensitivity of women who, from the beginning, have fought for their families and for their positions in society.