During the month of March, we're inviting women at L&P to share about work and what makes them proud to be women in the workforce.
We'd like to introduce you to Beth Rocheleau! Beth has been with our team in Lakeshore, Ontario, Canada, for 24 years and has been a Manufacturing Engineer Manager for eight years.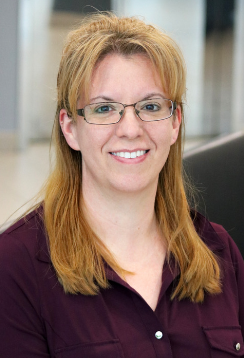 Tell us about work.
I spend a lot of time in meetings where I work with cross-functional teams on future projects for my branch. I work with manufacturing engineers on daily production issues and getting equipment ready for new projects. I also work with equipment suppliers on obtaining new equipment for my branch.
What I enjoy most about my job is the team in the Manufacturing Engineering Department. They are a great group of people, and half of our department has worked at L&P for more than 10 years! Everyone respects one another, celebrates each other's accomplishments, and volunteers to help one another when needed.
What makes you proud to be a woman in the workforce?
I have worked in the Manufacturing Engineering Department for more than 20 years and am proud of what we've accomplished. When we launched the first automation line 20 years ago, the equipment in the plant was very manual. Our team has introduced many new processes, technology, and types of equipment. Now, our branch has 15 automation lines, approximately 35 robots, and six laser welders.
What does International Women's Day mean to you?
I am grateful to have had opportunities to enter any career. Previous generations did not have those options. When I was in high school, wondering what to take in university, I never considered engineering. When my guidance counselor suggested it, I had no idea what engineers did. The next generations of women are being exposed to engineering in grade school, which is wonderful.