During Black History Month, we're inviting L&P employees to share about work, what they're proud of, and what this month means to them.
We'd like to introduce you to Dwayne Phills! Dwayne is a Senior Manager of Global Network for our Corporate Information Technology (IT) Department.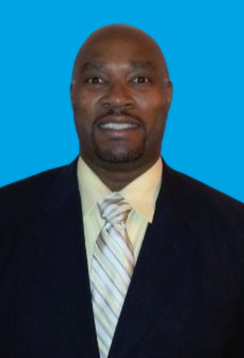 Tell us about work.
I manage a dynamic team of voice and network engineers. The two major projects we are working on are Global Network Transformation (GNT) and Global Voice Transformation (GVT). GNT is focused on re-engineering the network across all business units, and GVT is focused on bringing a unified voice platform across our business units.
A typical workday can include several interactions with engineers and managers for many projects and initiatives across the globe. There may be long hours due to our global presence and the need to operate in several time zones. One day, we could be designing an entire branch network or troubleshooting suspicious activity. The next day, we could be routing voice or data traffic across the globe.
We are the backbone of IT—we connect the dots and ensure information arrives safely as it traverses the world. The network is often referred to as a living and breathing organism that constantly changes, which can make for an interesting day.
I enjoy the responsibility of making the impossible happen, and this wouldn't be possible if it were not for a fantastic group of voice and network engineers. They're my work family, and I wouldn't be able to get through the day without them. They are what I enjoy the most about my job.
What are you most proud of?
I am most proud of my children (son, daughter, nieces, and nephews). I pour a lot into them and am very proud of who they have become.
What does Black History Month mean to you?
Black History Month is a time to recognize and honor the contributions, achievements, and struggles of Black people throughout history. It's a time to acknowledge the impact that Black individuals have had on society, culture, politics, and various fields, even in the face of systemic racism and discrimination. It's an opportunity to educate ourselves on the history of the Black community, celebrate the accomplishments of Black individuals, and raise awareness of the ongoing fight for racial justice and equality.
For me, Black History Month serves as a reminder of the work that is needed to create a more inclusive and equitable society for everyone. I personally take this time to reflect on the past, celebrate the present, and inspire change for the future.