In the manufacturing industry, we know the value of innovation. During Black History Month, we are spotlighting some inspiring innovators whose intelligence, curiosity, and passion propelled society forward and enriched our lives.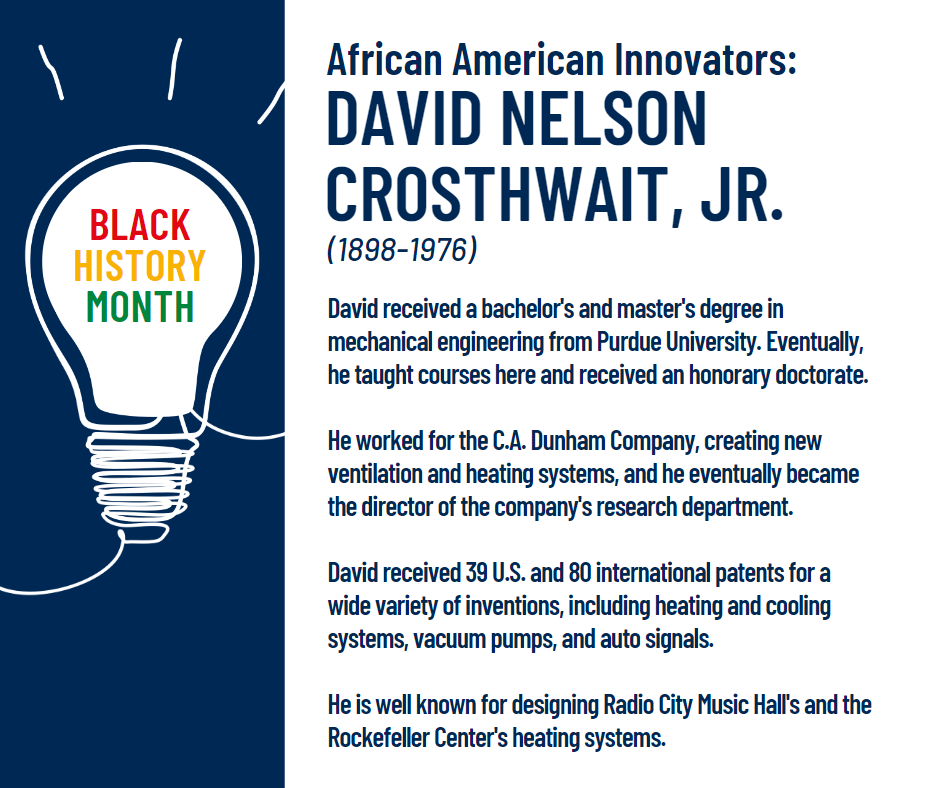 Sources
Rupert, A. (2009, February 22). David Nelson Crosthwait, Jr. (1898-1976). BlackPast.org. https://www.blackpast.org/african-american-history/crosthwait-david-nelson-jr-1898-1976/
Hudes, Karen. "A Rock Center Innovator." The Center Magazine, 22 Feb. 2017, https://www.rockefellercenter.com/magazine/arts-culture/david-nelson-crosthwait-jr-innovator/.