During Black History Month, we're inviting L&P employees to share about work, what they're proud of, and what this month means to them.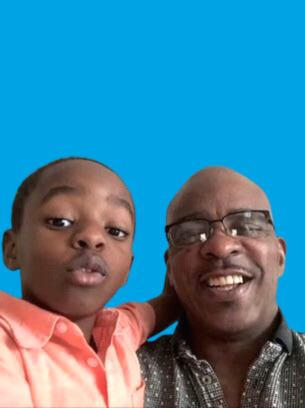 We'd like to introduce you to Wilton Hailey! Wilton is an electrician with more than 36 years of experience and is a part of our team in Salisbury, North Carolina.
Tell us about work.
My job consists of troubleshooting electrical breakdowns to working with mechanics when needed—whatever it takes to keep our product moving safely through the door.
I really enjoy the people I work with. Our management and HR teams are very approachable and create a great work culture through leading by example.
What are you most proud of?
My biggest accomplishment is a team achievement with my wife. We put two daughters through college, and our oldest son is a senior at the University of North Carolina at Greensboro. We started all over again with our 8-year-old, pictured with me here.
What does Black History Month mean to you?
To me, Black History Month can be described in one word—sacrifice. There have been so many people who have sacrificed so that me and my family can live the American dream. So, to all of my Black heroes, "Thank you!"