To kick off 2023, we've been introducing you to several of our newest employees and sharing their thoughts on the year ahead.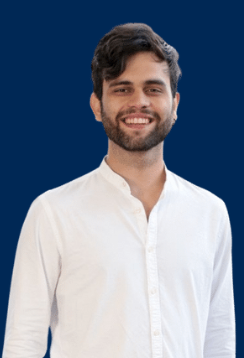 Next, we want to introduce you to Danilo Tolentino! Danilo is a Strategy and Marketing Analyst for our Kintec-Reitberg branch in Germany.
What brought you to L&P?
I have a background in architecture education and three years of professional experience developing new business models and business-to-business partnerships for a Brazilian retail company that specializes in home furniture and accessories. For the past few months, I searched for an opportunity to work in an international environment within the furniture industry. While searching, I found the Strategy and Marketing Analyst position at L&P and applied.
I am thrilled about the challenges and opportunities ahead of me as a Strategy and Marketing Analyst. This role is a part of Leggett & Platt's Home Furniture team and involves working alongside experienced colleagues in Europe and the U.S. and developing projects related to market research, brand strategy, and product innovation. That is exciting!
What's something unique about you?
I love traveling! I have always dreamed about traveling the world and having the opportunity to experience different cultures and get to know people. I'm glad I have already started my chase! Let's see how it goes in the years ahead.
What's your biggest goal for 2023?
My biggest goal for this year is to learn German. I moved from Sao Paulo to Berlin six months ago, so this is a challenge I am eager to take on.