To kick off 2023, we're introducing you to several of our newest employees and sharing their thoughts on the year ahead.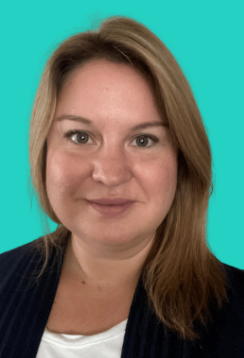 Meet Renata Mattos! Renata is a Human Resources (HR) Generalist for our branch in London, Ontario, Canada.
What brought you to L&P?
During the recruitment process and when I met my manager, I felt that this is my place. The way my manager conducted the interview, the questions she asked, and how she introduced me to the company and challenges made me feel like we share the same values.
I enjoy the diversity—not only about subjects and responsibilities but also the diversity of people. The opportunity to be in touch with people from different countries and cultures has been an amazing experience, and I've learned a lot.
What's something unique about you?
When I arrived in Canada five years ago, I started to reinvent and challenge myself. Now, I am learning how to ride a bicycle.
Since childhood, I have never been able to properly ride one. I had some accidents with my cousins and friends, and I was the worst driver! I believe there's still time to learn.
What's your biggest goal for 2023?
This year, I want to be a strong business partner by helping my branch develop HR initiatives.
My branch manager is an incredible person. We are learning a lot together, and I am sure we will go above and beyond together!