At L&P, our mission is to build businesses and a culture that are sustainable for generations to come, and Emily Yost, our Sustainability Intern, is helping us do just that.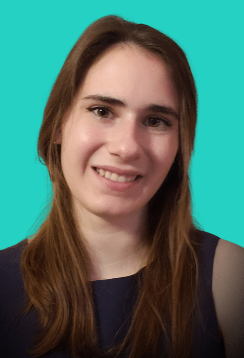 Emily is currently enrolled in the Master of Energy and Environmental Management program and working towards a dual certificate in Environmental Planning and Geographic Information Systems at the University of Connecticut.
How did you become interested in sustainability?
My original major was environmental studies, but after taking a few sustainability courses, I decided to dual major in sustainability studies. I liked that I was learning to work with businesses to make them more sustainable for the future and helping them discover that working towards this was a great opportunity.
What is your favorite part about being a Sustainability Intern?
The feeling of growth when applying concepts and techniques I've learned feels like confirmation that I'm on the right track, and the idea that I can make a positive impact is satisfying. The projects are always exciting.
I think it is valuable to learn how a large company like Leggett & Platt works to develop robust sustainability plans. I think working with energy data is especially valuable for my master's degree.
How will you apply your internship experience to your future career?
I'm going to take away how to build sustainability reports, compile and analyze data, and effectively collaborate with multiple departments, vendors, and federal organizations to carry out sustainability projects.
What's a fun fact about you?
In my free time, I love to do yoga, learn to cook, and read.