To kick off 2023, we want to introduce you to several of our newest employees and share their goals for this year.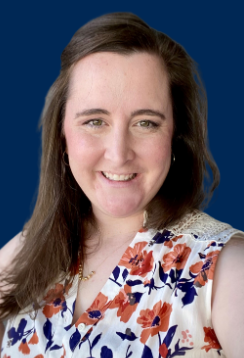 First up, meet Melissa Shaddix! Melissa is a Technical Writer for our Corporate Information Technology (IT) Department.
What brought you to L&P?
I'm excited to be a part of the long history of L&P's leadership in many industries and the new initiatives underway in the IT Department.
My new colleagues have been so welcoming and helpful! I joined L&P during a very busy time, yet so many people have taken time to get to know me and help me feel welcome. I think the collaboration and culture I've seen bode very well for my future here.
What's something unique about you?
I went to a university with a prominent horticulture research department, and I had a part-time job grading the pecans harvested from research orchards throughout my state. The results of my grading were used in several multi-year research projects that impacted U.S. pecan growers. I never got to eat a single test pecan.
What's your biggest goal for 2023?
I've seen a trend where some social media influencers set "yearly themes" as a baseline ideal to guide their intentions and decisions. I'd like to try it this year with the theme of "balance." To me, practicing balance—both physically and mentally—can improve coordination during challenging tasks and help prevent falls and failure. In 2023, I'll try to approach all of my goals with a focus on balance to ensure that I won't just excel at one while neglecting the rest.