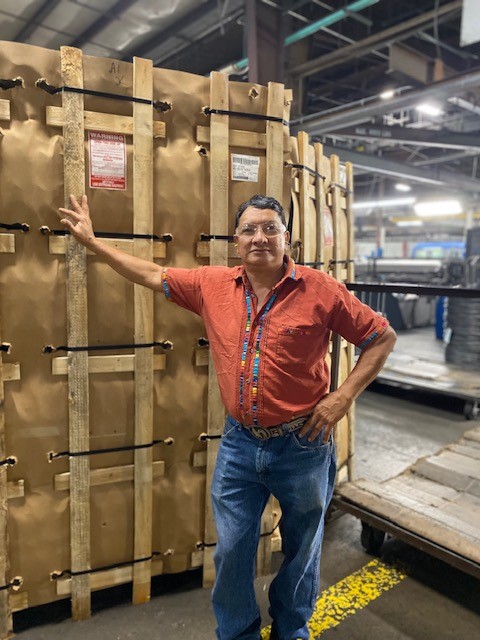 During Hispanic Heritage Month, we're inviting L&P employees to share about themselves and their Hispanic heritage.
Meet Adelso Vargas, a Material Handler at Carthage Spring in Carthage, Missouri.
"I genuinely enjoy working with my friends because they are not just co-workers. We have all become close in my six years here at Leggett & Platt. I also enjoy the shift work. It allows for a great work/life balance."
Along with his Hispanic heritage, Adelso takes great pride in his ability to work and contribute. "I am most proud of my health because it allows me to keep working every day. Celebrating Hispanic Heritage Month is important because we are noticed and make a difference in our work and communities."
To learn more about the rich history, culture, and present-day stories of those that celebrate Hispanic Heritage Month, check out the National Park Service for a comprehensive list of resources.