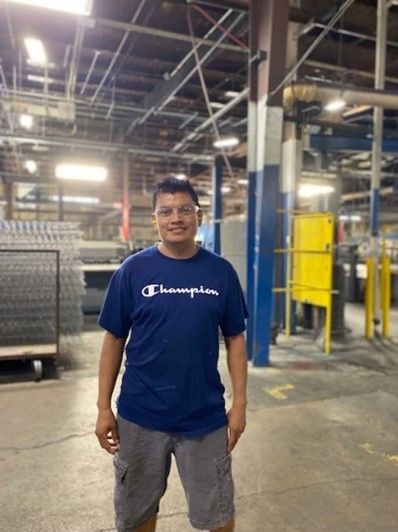 During Hispanic Heritage Month, we're inviting L&P employees to share about themselves and their Hispanic heritage.
Meet Balfer Cortez. Balfer is a Material Handler at our Carthage Spring location in Carthage, Missouri.
"I am proud of the opportunity I've had here at Leggett & Platt for the past five years. My supervisor trusts me to do my job and doesn't micromanage my work."
Balfer also appreciates the safe environment where he works. "The atmosphere is very clean and safe. It makes it easier to do a good job, and that, in turn, leads to success for the company.
I'm happy to be recognized for everything that Hispanic employees do, and I am proud to work for a company that values diversity. They translate communications to Spanish, which shows they care."
To learn more about the rich history, culture, and present-day stories of those that celebrate Hispanic Heritage Month, check out the National Park Service for a comprehensive list of resources.