During Hispanic Heritage Month, we're inviting L&P employees to share about themselves and their Hispanic heritage.
Meet Maria Saucedo. She is a Conveyor Operator at Ennis Spring in Ennis, Texas, and has worked for Leggett & Platt for 29 years.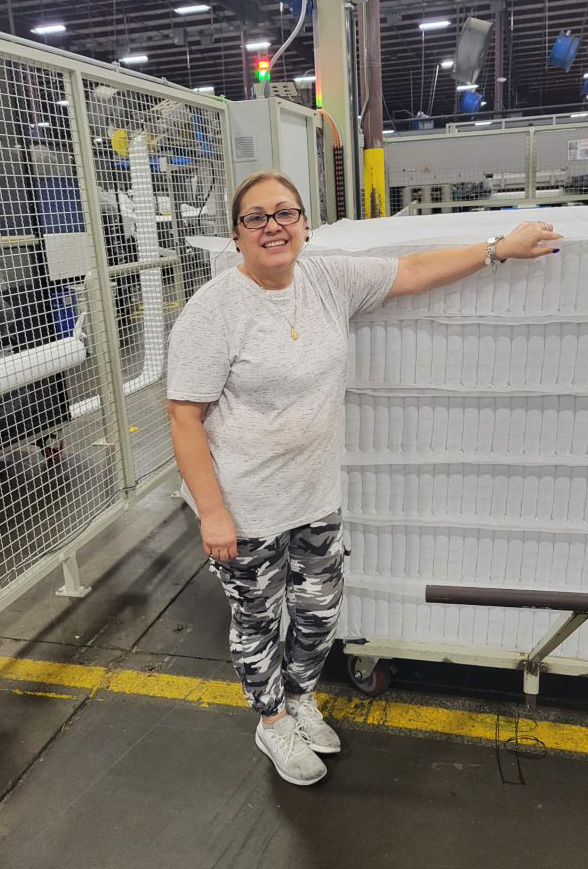 Maria and her team live out our value of doing great work together. "I enjoy working with my partner. I believe it's important to have a partner, and you work well together," says Maria. "It makes the job that much more enjoyable."
I am very proud of my Hispanic heritage and the Hispanic people, and because of their hard work, this company has only improved."
To learn more about the rich history, culture, and present-day stories of those that celebrate Hispanic Heritage Month, check out the National Park Service for a comprehensive list of resources.