At L&P, our Information Technology (IT) professionals often work behind the scenes, providing around-the-clock support to keep us connected and protected against the latest cybersecurity threats. They also enhance our business systems and processes, making others' jobs easier and our processes more efficient. On this IT Professionals Day, we want to spotlight some of our amazing colleagues in IT.
Meet Holly Miller, Software Engineer III – D365.
Holly joined L&P almost seven years ago. She chose to explore IT and software development because she originally knew nothing about these areas and was up for a challenge: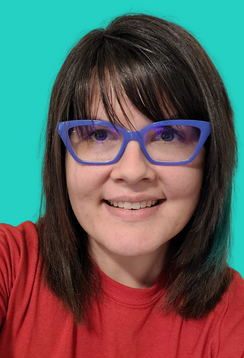 "I thrive on challenge, and taking on a completely new field was an opportunity to grow as a professional and expand my knowledge outside of its existing boundaries.
I do my job well by learning how others do theirs. I enjoy the challenge of troubleshooting issues and developing enhancements to our systems that help make others' jobs at Leggett easier. I accept the challenge of understanding specific details and the big picture behind how our systems work in hopes to reduce complexity and increase productivity."
To be successful in IT, Holly noted that being flexible and curious are helpful qualities to have:
"Be willing to adjust your focus and your priorities often. Make sure you have an interest in overcoming challenges and learning new things. IT software and systems change often, and to excel, it's important to keep up."
L&P has many open IT positions! Join our dynamic and driven team of IT professionals today: Find Your Career at Leggett & Platt