At L&P, our Information Technology (IT) professionals often work behind the scenes, providing around-the-clock support to keep us connected and protected against the latest cybersecurity threats. They also enhance our business systems and processes, making others' jobs easier and our processes more efficient. On this IT Professionals Day, we want to spotlight some of our amazing colleagues in IT.
Meet Aaron Carter, Senior Help Desk Analyst.
Aaron recently celebrated his fourth year with L&P on September 4. Growing up, he enjoyed experimenting with technology and quickly learned the art of troubleshooting: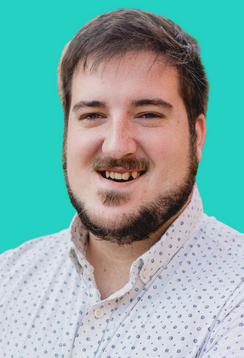 "Experimentation leads to breaking the family computer and frantically attempting to fix it before mom gets home. You eventually get good at it and turn a skill created from panic into a career path!
The best part of my job is getting to solve new problems. There is nothing more satisfying than running into a new issue, finding a resolution, and then seeing your fix used to quickly knock out similar problems in the future."
When it comes to troubleshooting, Aaron's approach is to not overthink it:
"My advice when working with a fresh issue is never skip the basics. Nine times out of 10, it's going to be something simple that fixes the problem. There is truth behind the old question, 'Have you tried restarting?'"
L&P has many open IT positions! Join our dynamic and driven team of IT professionals today: Find Your Career at Leggett & Platt