National Hispanic Heritage Month recognizes and honors the culture, heritage, and contributions of employees who trace their roots to Spain, Mexico, Puerto Rico, Cuba, The Caribbean, and Central and South America.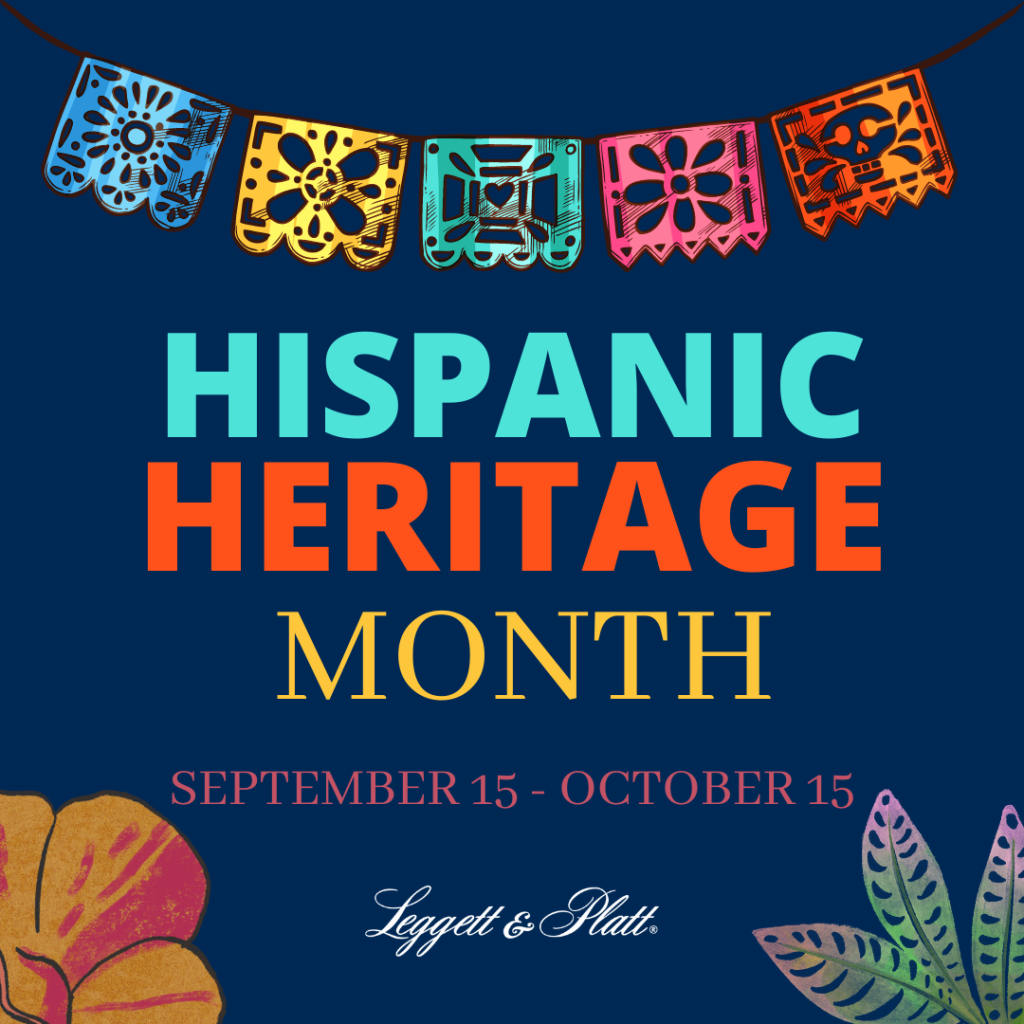 Honoring Hispanic heritage was first introduced in 1968 as a weeklong event. In 1988, President Ronald Reagan signed a law to expand the celebration to a 31-day period – to coincide with the Independence Days of many Latin American countries.
We honor all employees across L&P who celebrate Hispanic Heritage Month and have positively impacted our culture and have enriched our workplaces. To celebrate their achievements, we invited a few to share about themselves, their jobs, and what their Hispanic heritage means to them, and we will highlight them over the next few weeks here and on our social media – so stay tuned!